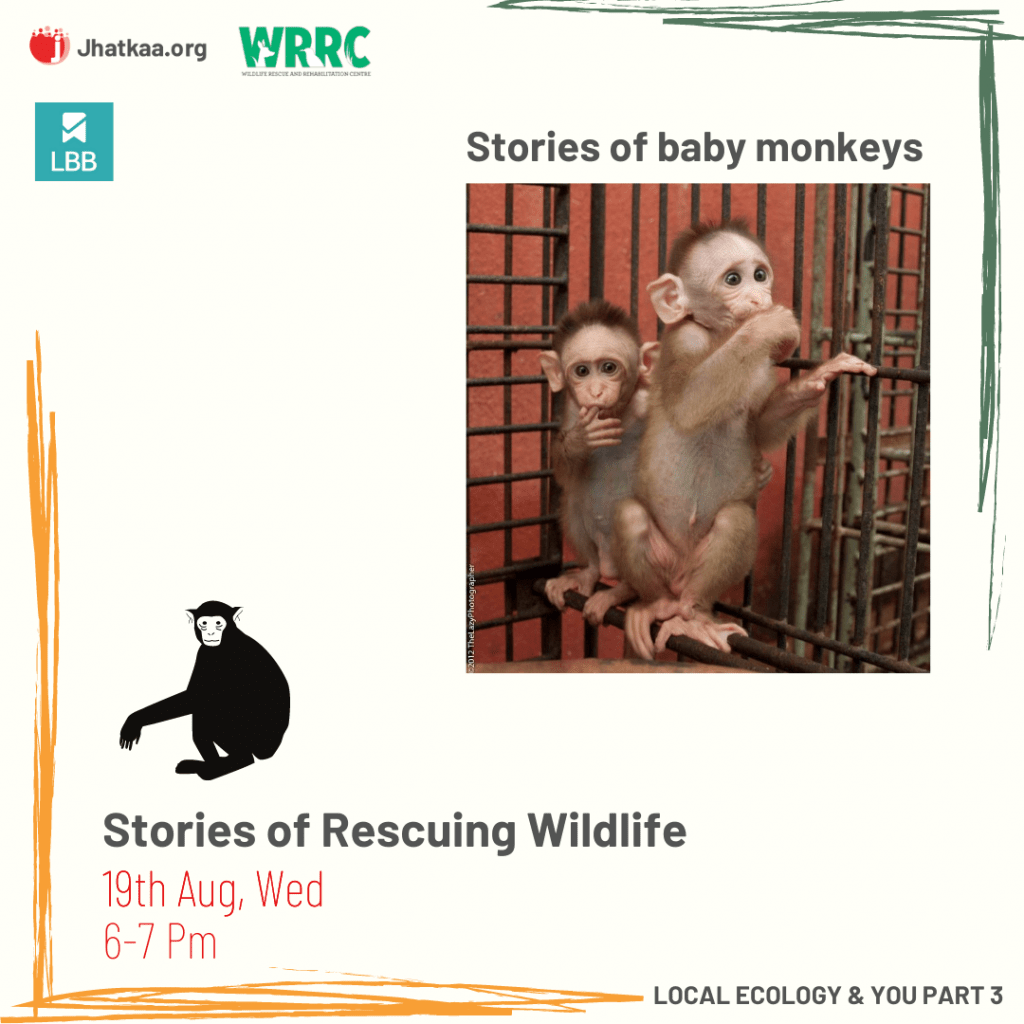 On 19th August, 2020 we hosted our third part of the series Local Ecology and You titled Stories of Rescuing Wildlife with team WRRC India. The speaker for the session was Subru from the team WRRC. 
The session was hosted by Jacob Cherian, Director of Engagement at Jhatkaa.org while the slides were managed by Chiku Agarwal, intern for Engagement. The aim of the 1 hour session was to make people aware of the things that they could do to safeguard the wildlife environment.
The session was broadcasted on two platforms; Zoom and Facebook live respectively. There were a few questions which were put forward by the participants and answered by the speaker respectively. We went beyond the specified time.
The session Recordings can be viewed on our YouTube channel here and the Slides can be viewed here
Some of the stories and instructions shared to handle Wildlife by WRRC:
You can reach out to team WRRC here for any future help regarding Wildlife protection in India. 
Thank you everyone for joining in and keeping our environment a safe place for the Wildlife environment as well. A big thank you to team LBB for collaborating and taking a step with us to protect the environment.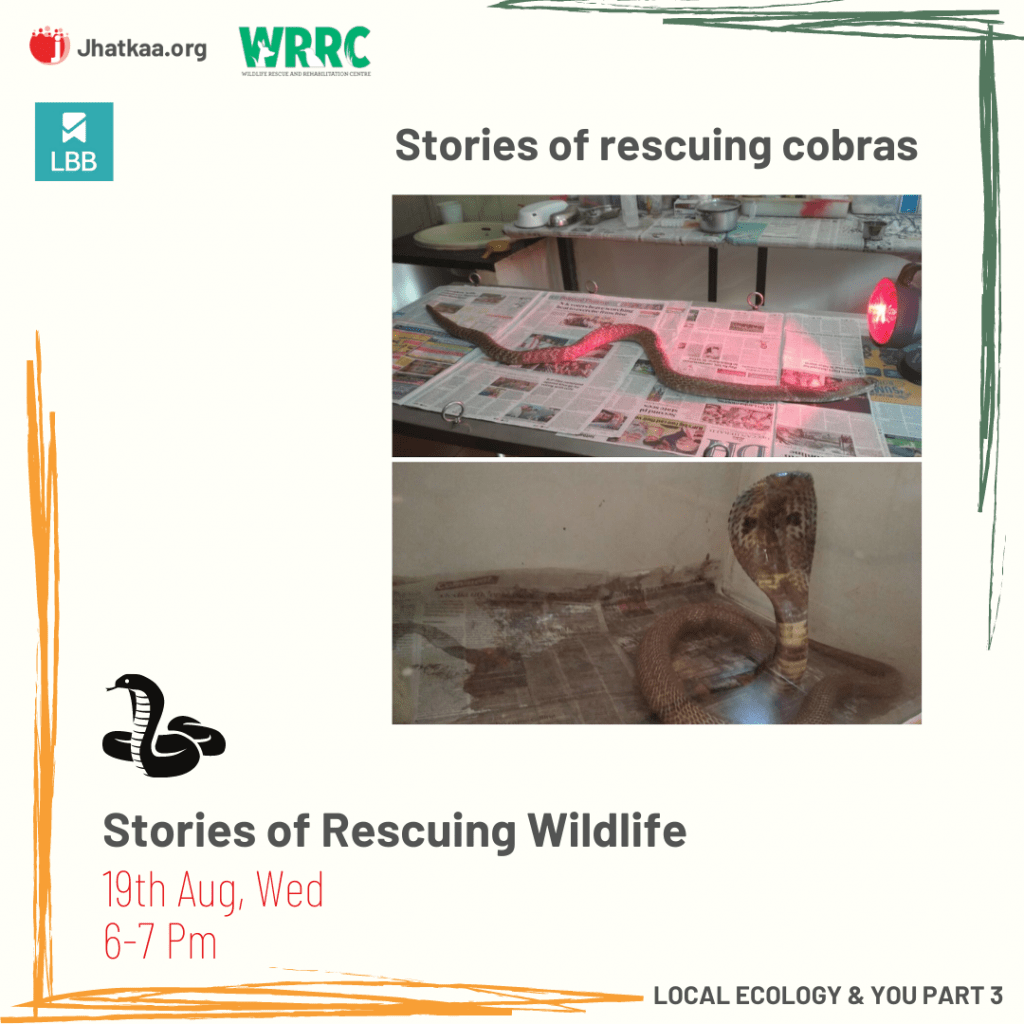 What's your reaction?
0
Love
0
Like
0
Not Good