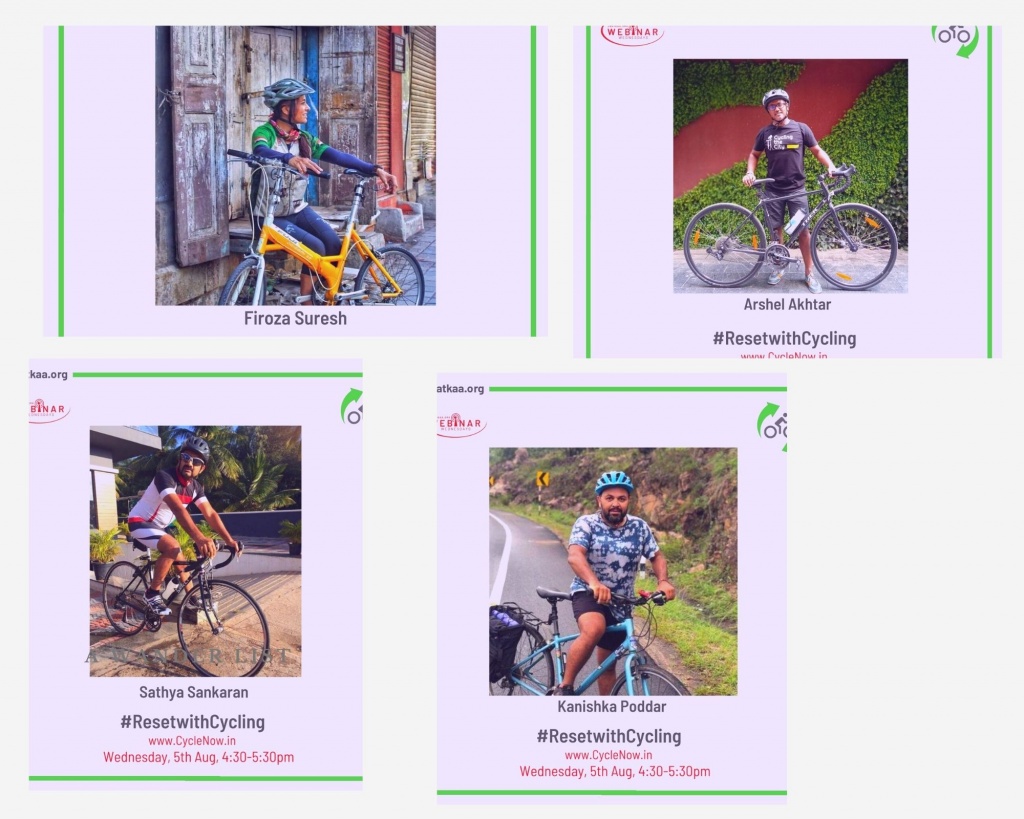 Welcome to the August edition of #WebinarWednesday, this month we have curated a webinar on the celebration of Independence Day.
On 5th August we hosted our first webinar for the month of August  #ResetWithCycling with the Cycling Mayors of 4 different cities. The panelist included Sathya Sankaran from Bangalore, Firoza Suresh from Mumbai, Kanishka Poddar from Ranchi, and Arshel Akther from Guwahati. The aim of the 1 hour session was to make people aware of the importance of the switch to Cycling, who are these Mayors and what we as a citizen can do.
There were about 40 participants on zoom and 521 attendees on Facebook Live. The mayors discussed how cycling plays an important role for any city in respect to sustainability and efficient way in future. 
There were a lot of questions asked by the attendees related to budget and how to take up things in cities and towns.The Mayors also explained what can we do from now to bring more people on wheels which will decrease the carbon emission and increase mobility.
If you missed the session you can view the session recordings on our Youtube Channel and the Slides over here. 
Help us to spread the word and make India as the cycling nation. To sign the petition click here.
Help us to empower  progressive citizens to take an active part in our democracy, and thus enable our vision of a more equitable, inclusive and sustainable India by contributing  here.
What's your reaction?
0
Love
0
Like
0
Not Good