Solar Toolkit : Your one stop guide for installation of Solar Rooftop Photo Voltaic (SRTPV) system



Generate electricity from your rooftop.
Solar Rooftop Photo Voltaic System (SRTPV) is a system installed on your rooftop that converts solar energy into Electricity. The generated electricity can be used for your domestic consumption. 
 What are the uses of SRTPV? 
You can generate your power 

You get free electricity once the investment is recovered 

It reduces your carbon footprint

You can earn money by selling excess electricity generated from your Rooftop 

Optimum utilization of vacant space on your Rooftop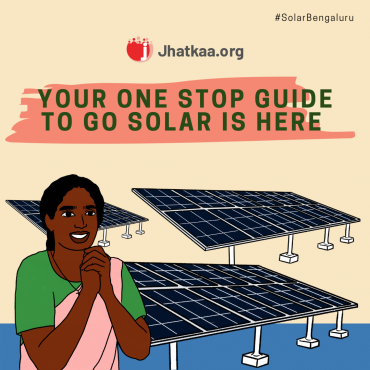 If you answered 'Yes' to any of these questions, we have something for you.
Jhatkaa.org brings to you the Solar Toolkit
Why have we created this toolkit? 
Bengaluru is the number one spot for solar installations in Karnataka. A survey conducted by BESCOM has revealed that the rooftops of 1.4 lakh buildings in Bengaluru have the potential to generate 2.5 GW of solar power.
This tool kit simplifies the process of applying for SRTPV. It aims to address some of the challenges and common questions that you would have in mind before taking the step to install solar on your premises.
We hope you find help and value in the toolkit. If you have any suggestions or questions, please drop us an email at info@jhatkaa.org.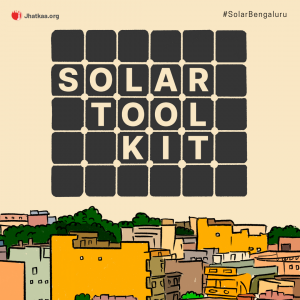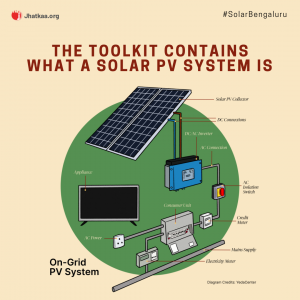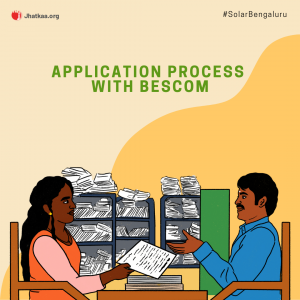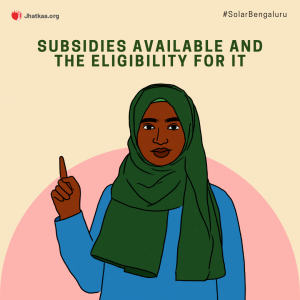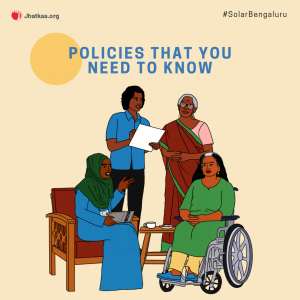 We hope you find help and value in the toolkit. If you have any suggestions or questions, please drop us an email at info@jhatkaa.org. Or WhatsApp Solar to +91-8071279559