Prevention, Prohibition and Redressal of Sexual Harassment at Workplace
The Sexual Harassment of Women at Workplace (Prevention, Prohibition and Redressal) Act, 2013 sets out two forums where the survivor of Sexual Harassment can make her Complaint, which are the Internal Committee and the Local Committee. The Act mandates that these Committees act independently and play an active role in prevention, prohibition and redressal of Sexual Harassment at the workplace. The Act further states that the IC and LC must submit their annual report to the District Officer. Each State was mandated by the Ministry of Women and Child Development to appoint a District Magistrate/Additional District Magistrate/Collector or Deputy Collector as a District Officer. One can also reach out to these District Officers to locate LC in a particular area. Martha Farrell Foundation has collated the list of District Officers to make access to them easier.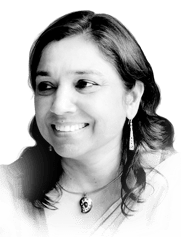 About Martha Farrell Foundation
Martha Farrell Foundation (MFF) has been set up to carry forward the spirit and legacy of Dr Martha Farrell, a passionate civil society leader, renowned and respected in India and around the world for her work on women's rights, gender equality and adult education. Dr Farrell was killed in a terrorist attack in Kabul in May 2015. The Foundation is committed to supporting organizations to comply with the Sexual Harassment of Women at Workplace Act, 2013, and creating gender-sensitive and safe work places for all employees.