On 28th November 2021, we collaborated with There Is No Earth B on their 275th cleanup. 'There Is No Earth B', is a community of young people passionate about "inclusive, organic, and decentralized climate action". They have been doing cleanups in parks, forests, and river banks for over three years now. The cleanup this Sunday took place in Sanjay Van.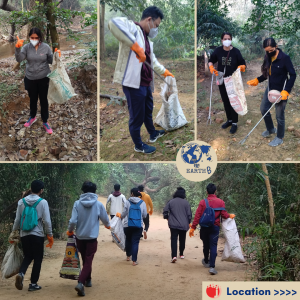 Part of the south-central ridge of Delhi and situated in Vasant Kunj, Sanjay Van is spread over 784 acres. It is known for its tranquility, chirping birds, fluttering butterflies, slithering snakes, and sun rays peeking through the tree canopy. It is also notorious for its lack of a proper waste management system.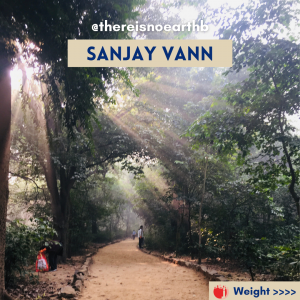 The reserve forest attracts scores of walkers, birdwatchers, cyclists, and nature lovers every day. However, with people and eateries comes trash. The community here has been taking the initiative to protect biodiversity, and reclaim the community commons, by organizing cleanups.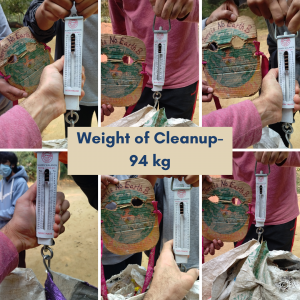 At this cleanup drive, 94 kg of non-biodegradable waste was removed from Sanjay Van and transported to the municipality waste processing center. After the cleanup, vegan snacks were served in biodegradable cutlery. Some of the participants stayed on post-cleanup for a Delhi rendition of the squid games. We were able to encourage the use of public transport by providing volunteers with travel allowance in the form of metro card recharges.
We warmly appreciate our members for donating to us thereby making such events, with volunteer benefits, possible.