On the 12th and 13th of September, 2020 after a long gap we conducted our on-ground event, following all the rules of pandemic safety. The event was co-ordinated by Jacob Cherian, Director of Engagement at Jhatkaa.org. The aim of the event was to support two  #SuperCitizens Tushar and Seshu plant 4500 saplings at Hennagara Lake.

Tushar aims to revive and beautify Hennagara Lake, and Seshu aims to plant 10 Lakh trees over 10 years. The event was supported by Biotasoil Foundation an organisation which focuses on afforestation and self creating ecosystem. Biotasoil helped in conditioning  the soil for the tree saplings. Arvind from Biotasoil was present on site.

There were 45 volunteers across two days. We were able to plant over 50 saplings with enough space between them to let vehicles  pass through. The remaining saplings will be planted as a long-running project in the coming months. 
Snacks, masks, water, tools and saplings were provided to all volunteers. 
Please provide your details here if you want to help us to empower  progressive citizens to take an active part in our democracy, and thus enable our vision of a more equitable, inclusive and sustainable India by contributing here.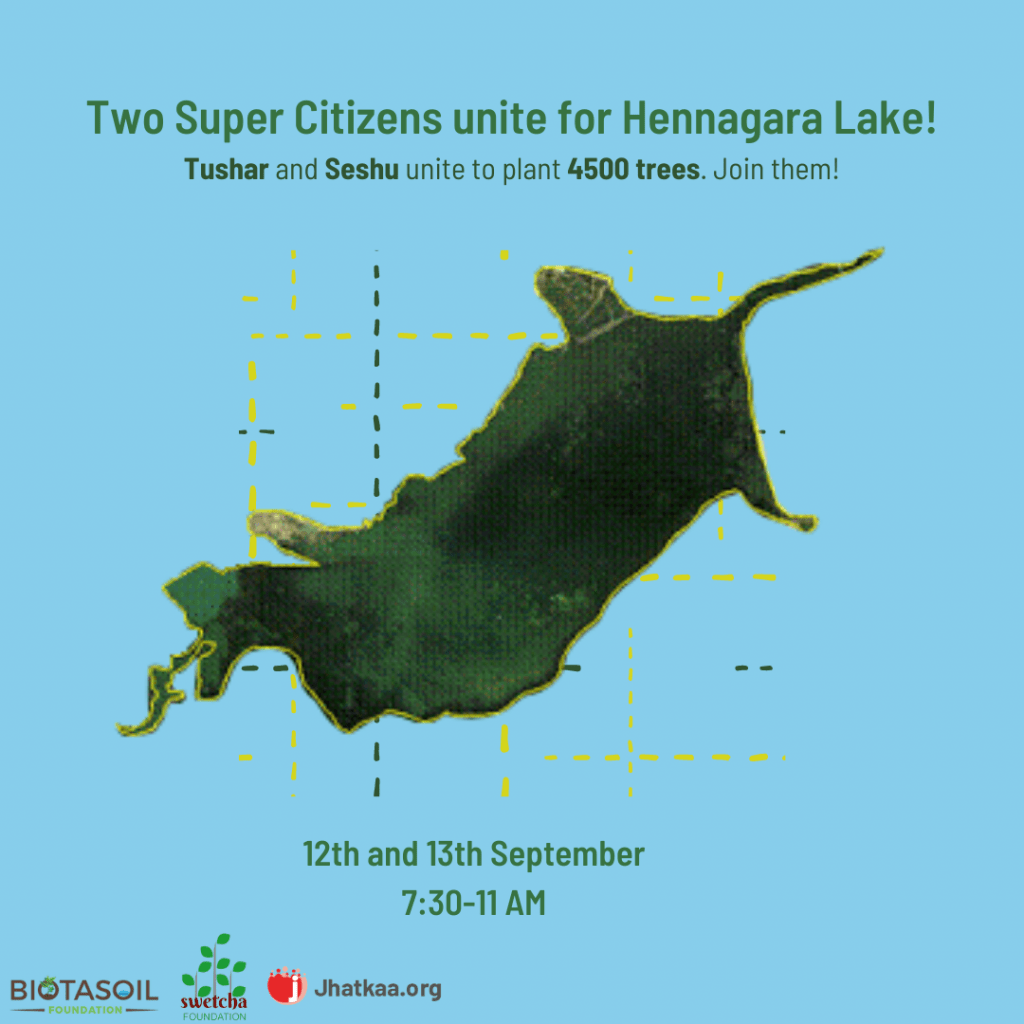 What's your reaction?
0
Love
0
Like
0
Not Good