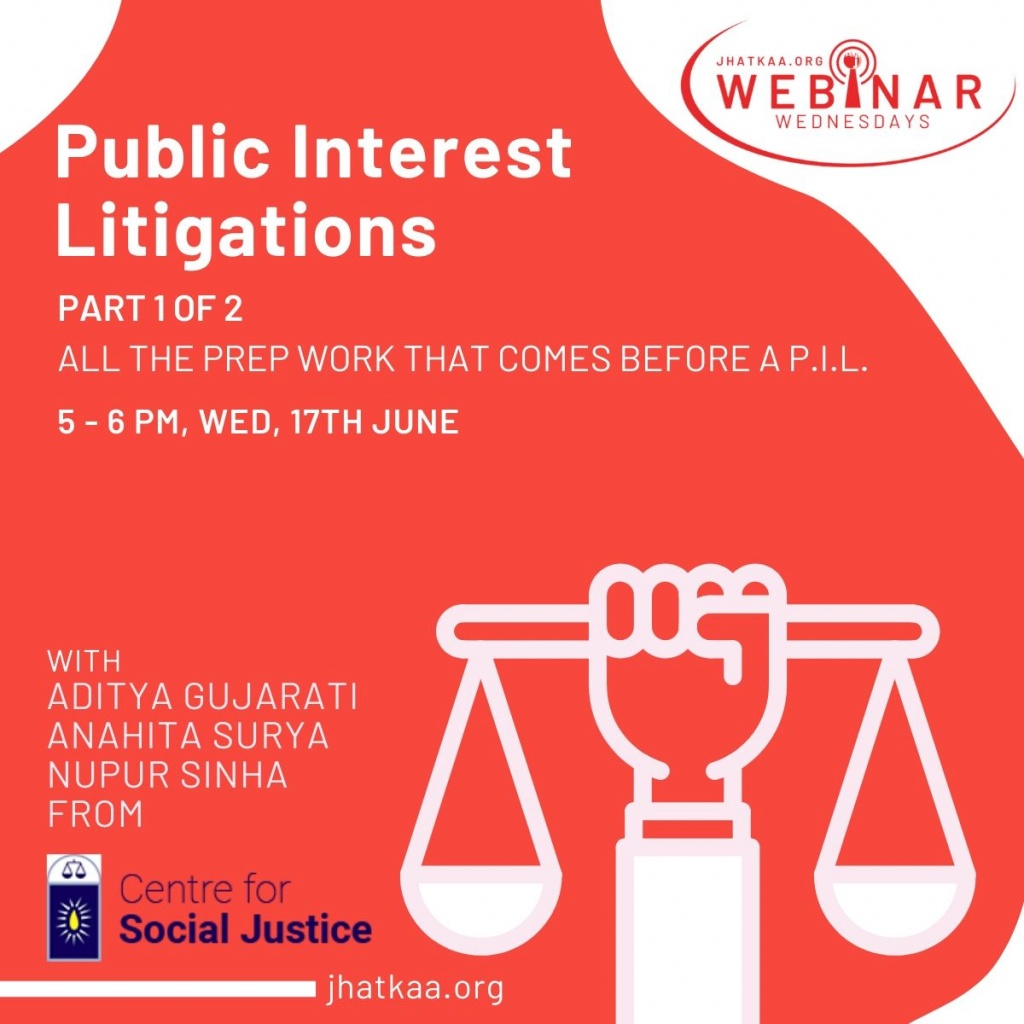 Blog Post on Groundwork before Filing a PIL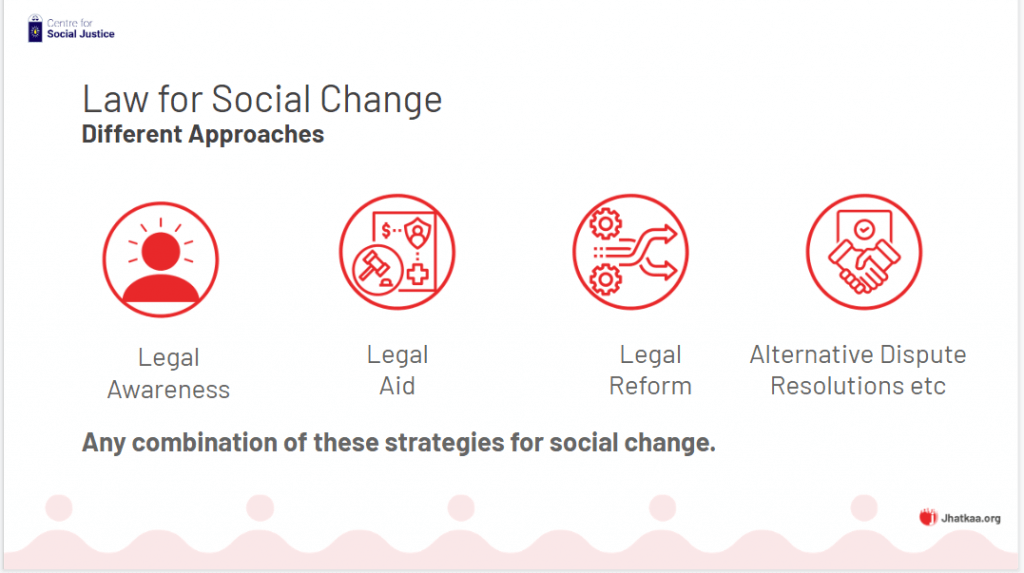 Co-author – Chiku Agarwal
On 17th June, 2020 we hosted a session on Public Interest Litigation (PIL), a two part series with our guest speakers Anahita Surya and Aditya Gujarati from the Centre for Social justice. The session was hosted by Jacob Cherian, with Divya Narayan as the chat manager. Chiku Agarwal helped design the session and content.  The aim of the 1-hour session was about all the groundwork that needs to be done before filing a PIL.
This specialized session was attended by 36 people on Zoom. It was a highly motivated audience with a lot of interactions between speaker and audience. Therefore, we exceeded the one-hour time slot by a whole hour, thereby doubling the session time.It was clear that it was a very important topic that the audience was passionate about. However, due to lack of time we were unable to answer all the questions. Here's the link to the answers for the remaining questions, Slides and session recording on YouTube. 
Some interesting topics suggested by the audience during the webinar, that can be followed up in the future, were Child and Labour Rights.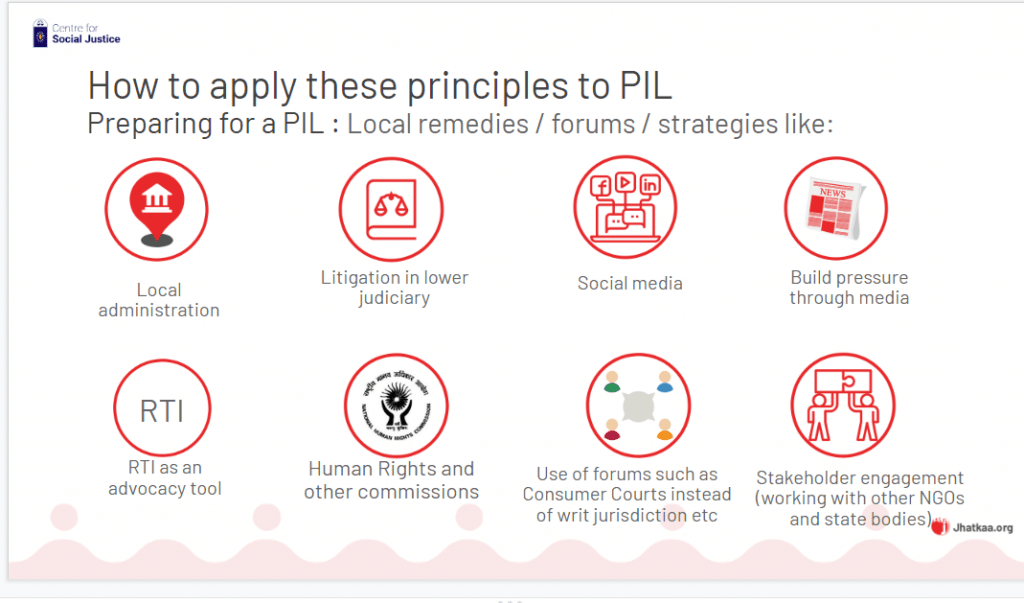 What's your reaction?
0
Love
0
Like
0
Not Good