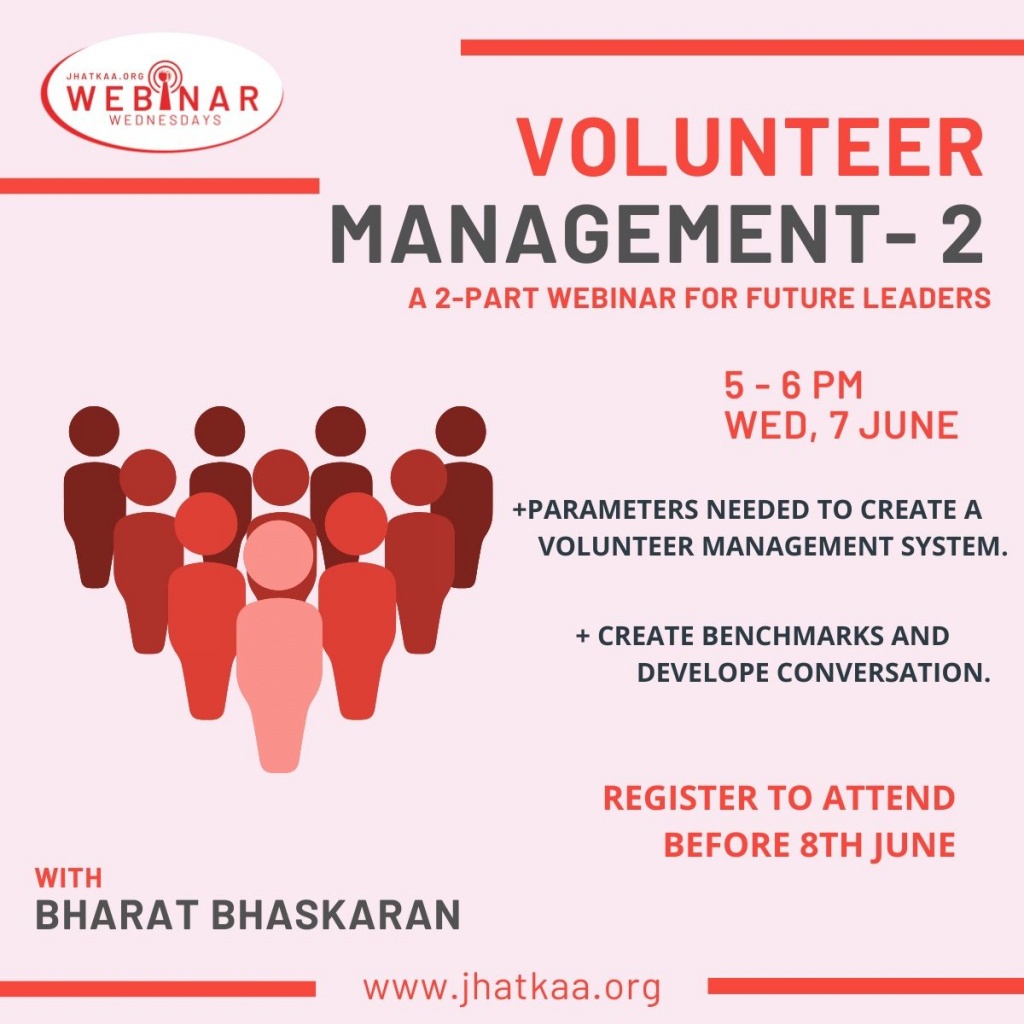 Blog Post on Mindset for Volunteer Management by Bharat Bhaskaran
Co-author – Chiku Agarwal
On 10th June, 2020 we hosted the second series on Volunteer Management and Engagement with our guest speaker Bharat Bhaskaran a freelance facilitator. He is the former Director of Mobilization at Make A Difference.


The session was hosted by Divya Narayan, with Jacob Cherian as the chat manager, taking questions from the audience. The slides were handled by Chiku Agarwal. The aim of the 1 hour session was to understand how to measure volunteer performance and increase their engagement.
The session was attended by 89 people on Zoom and over 105 people on Facebook. The audience had submitted questions to us for Bharat to answer.


Audience queries included how to keep track of volunteers and increase their engagement within the organisation especially during a pandemic lockdown, where most meetings are virtual.
This wrapped up the second, and final part in the series of Volunteer Management Webinars conducted by Jhatkaa.org.
Finally, the audience suggested that Jhatkaa.org conduct a session on how to run small initiatives in rural areas.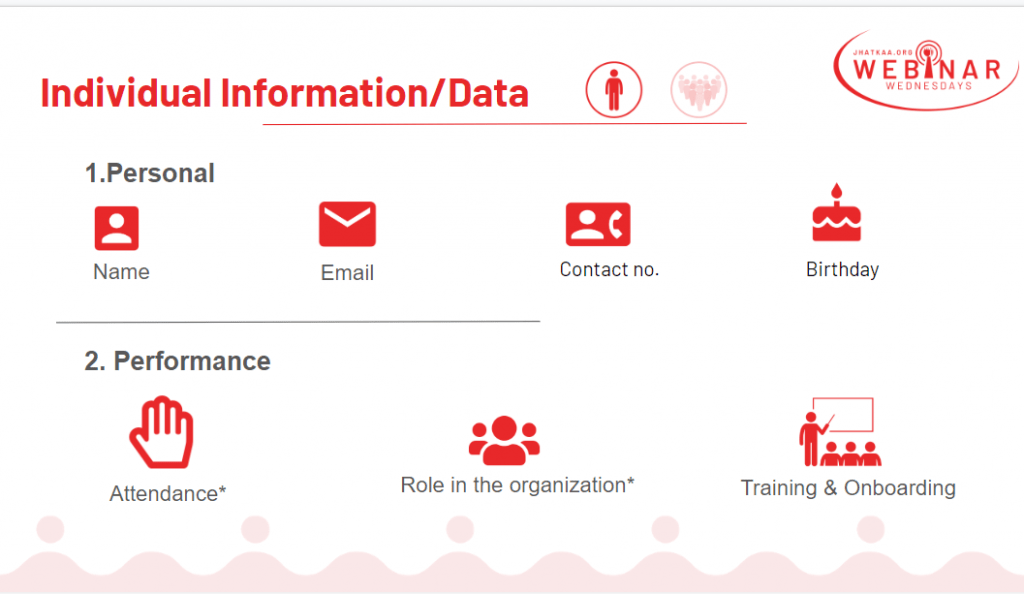 What's your reaction?
0
Love
0
Like
0
Not Good