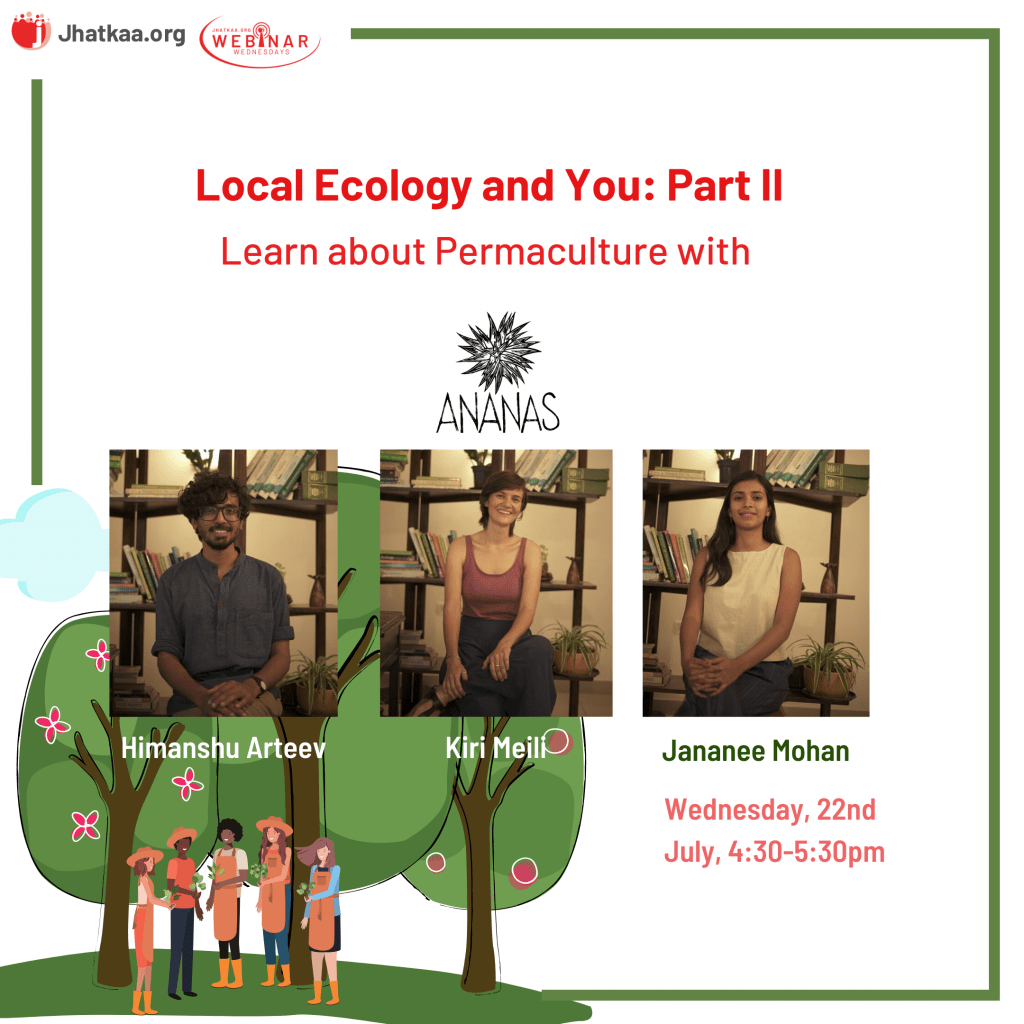 Co-author – Chiku Agarwal
On 22nd July, 2020 we hosted the second series of  Local Ecology and You on  Permaculture with the young design team at Ananas, Bangalore. The panel included three young founders and permaculturist from Ananas named Jananee Mohan, Kiri Meili and Himanshu Arteev. 
The session was hosted by Divya Narayan, Director of Campaigns and the chat box was managed by Jacob Cherian, Director of Engagement. The slides were handled by Chiku Agarwal, intern at Jhatkaa. The aim of the one hour session was to make aware people about the fundamentals of Permaculture and give a sense of what is possible with it.
The session was attended by 48 people on Zoom call and 303 people attended the Facebook Live stream. The session gave much insight, and provided inspiration to grow food in small and large scales. The team shared some of the movies, books and stories which can be viewed here.
If you have missed the session then please visit our Youtube Channel to Watch the Session recording. Here is the link to the Slides and remaining questions and answers from the session.
Thanks for all your love and support do join us for our upcoming session on Let India Breathe. 
Help us to empower  progressive citizens to take an active part in our democracy, and thus enable our vision of a more equitable, inclusive and sustainable India by contributing here.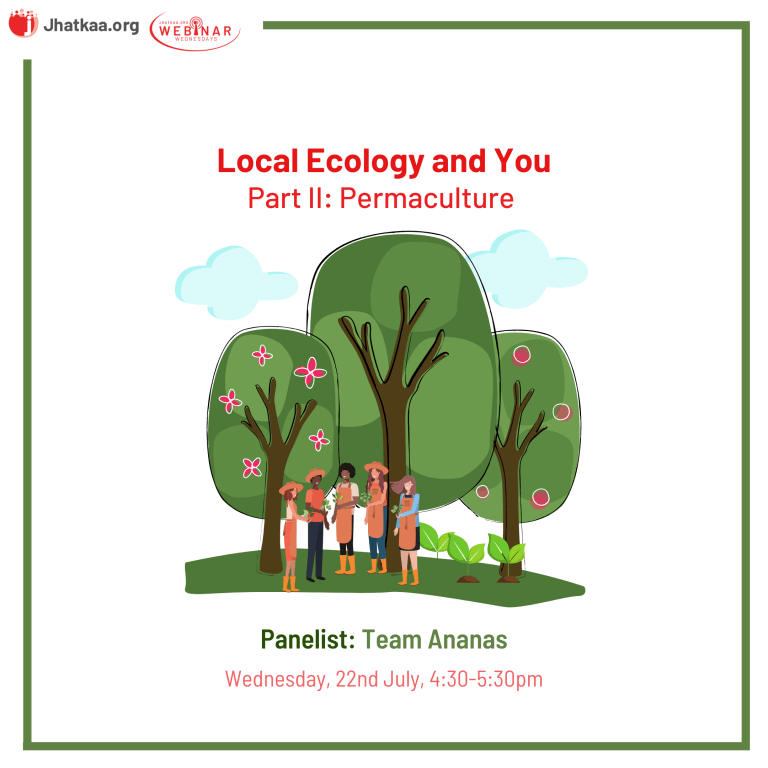 What's your reaction?
0
Love
0
Like
0
Not Good