Delhi presents a variety of challenges for cyclists. Among these include Delhi's inaccessible bicycle lanes, the absence of a Public Bicycle Sharing System (PBSS), and the city's lack of bicycle lanes and infrastructure. Making cycling more accessible can also encourage the use of a more sustainable and healthy mode of transportation, as riding can assist to enhance public health and reduce air pollution.
Cycle training sessions for women are gaining momentum in India. Many women are taking up cycling for fitness, environmental reasons, or to explore the city. To support this trend, Jhatkaa partnered with Cyclofit, BYCS, Help Delhi Breathe, Sustainable Mobility Network, and Raahgiri Foundation, and recently organized a cycle training session exclusively for women.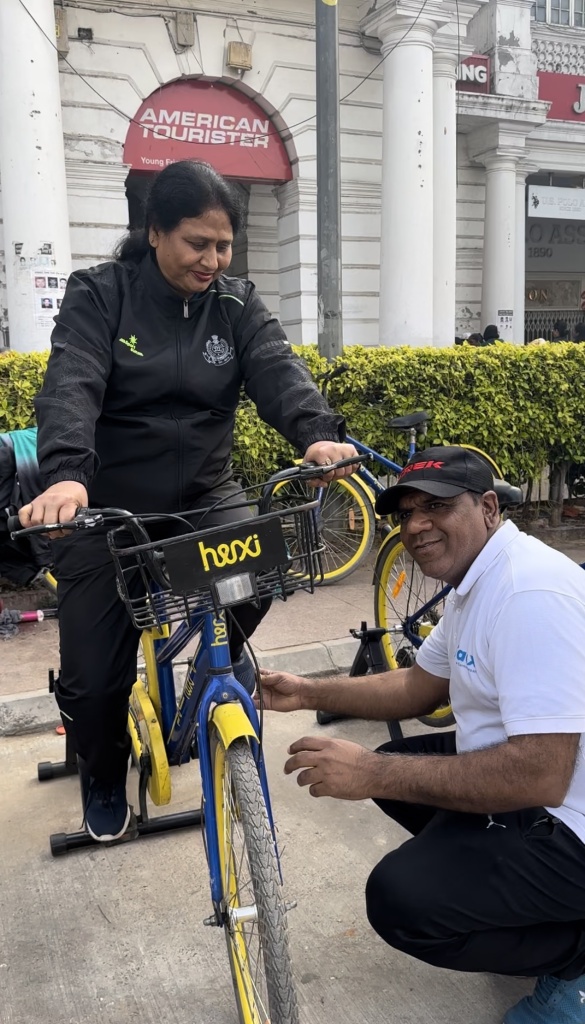 The event took place on a sunny Sunday morning at Connaught Place. The training session aimed to equip women in Delhi with the required skills to cycle and build the movement for safe and accessible cycling infrastructure for all in the city. It was a Two-hour-long training session with a brief introduction to the need and purpose of the event.  Participants have shown an enthusiastic response to the training session, and they were delighted to learn how to ride a bicycle.
We had arranged for experienced trainers to teach the participants about cycling basics, including getting on and off the bicycle, using the brakes, pedaling techniques, balancing on the bicycle, and other safety measures. The trainers were all women, which made the participants feel more comfortable and at ease. The trainers ensured that all safety measures were followed throughout the event.
Over 50+ women participated in the cycle training session. The participants were of all ages, ranging from teenagers to senior citizens. Many of the women who had never cycled before felt confident enough to ride on their own by the end of the event. The event was not just about cycling, but it also promoted the need for the infrastructure of the Public Bike sharing system in Delhi.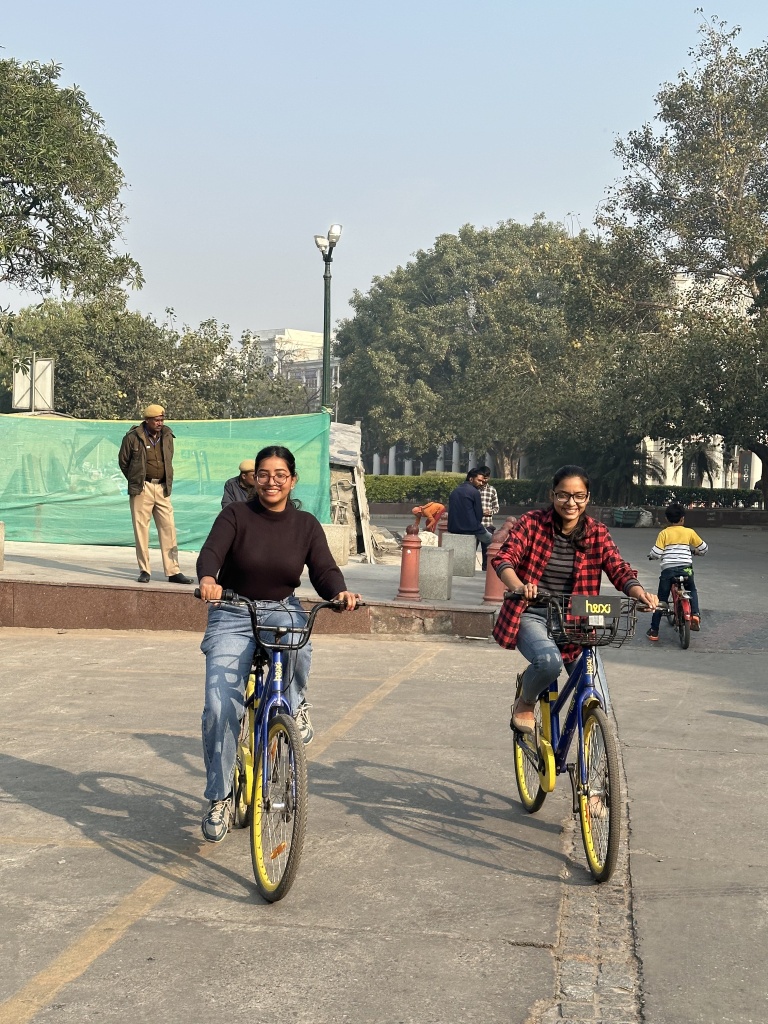 Overall, the cycle training session for women in Delhi was an excellent initiative that provided a platform for women to learn and enjoy cycling. It was a great way to encourage women to take up cycling as a means of transportation or fitness activity. With events like this, we can hope to see more women on cycles in the future, making our cities healthier and greener.

What's your reaction?
0
Love
0
Like
0
Not Good