The Yugma Network, a pan-India youth initiative that works towards achieving ground-level environmental justice through campaigns, local languages, education, legal and policy interventions, deep understanding, citizen-local govt interactions, and alternatives. They began their journey by leading a national-level student movement in June-August against the Draft EIA2020 Notification. Their goal is to broaden the definition of the environment to include socio-cultural, economic, and political issues, as well as to include different perspectives from castes, classes, indigenous communities, and genders in the discourse.
Yugma Network has redefined intersectionality in the Indian context, they helped collaborate the #GreensWithFarmers campaign – an environmental campaign in solidarity with the Farmers Protest. "The #GreensWithFarmers campaign brought together everyone, it was refreshing to see the solidarity coming in from the environmental movement, both online and on the ground. It helped people understand why we need to look at different intersections of injustice and how they link to environmental issues," said Anjali Dalmia, one of the co-founders of Yugma Network.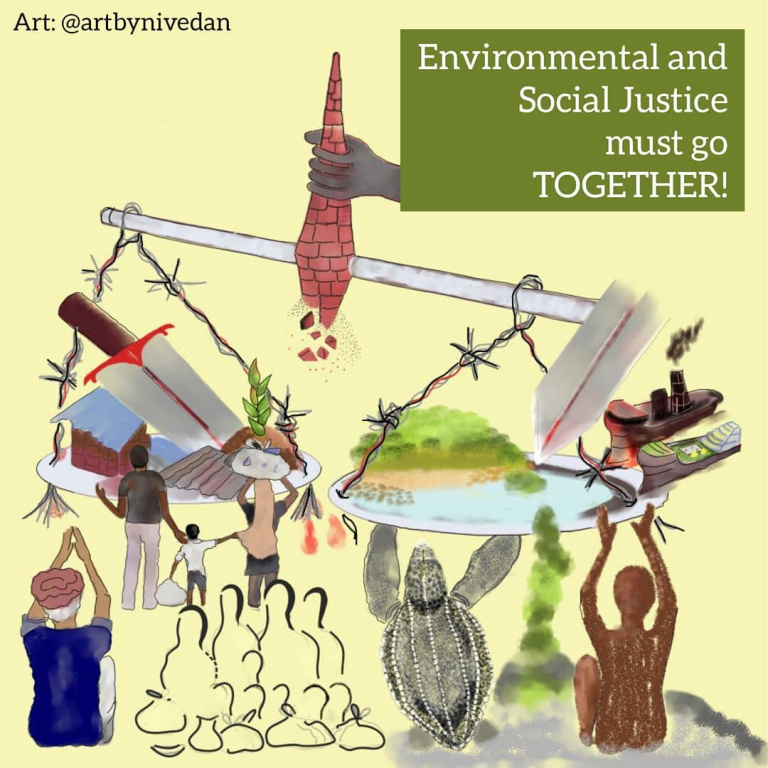 Following their #GreensWithFarmers campaign, the team also worked on helping the people at Kohri Goan relocate. They were also working on raising awareness about the different amendments made to environmental policies like the Forest Conservation Act, the draft Environment Impact Assessment and Coastal Regulation Zone. Taking cognizance of the dilution of environmental protection in the policies, they worked to translate the amendments to local languages and seek to explain the negative impacts of the amendments on the environment.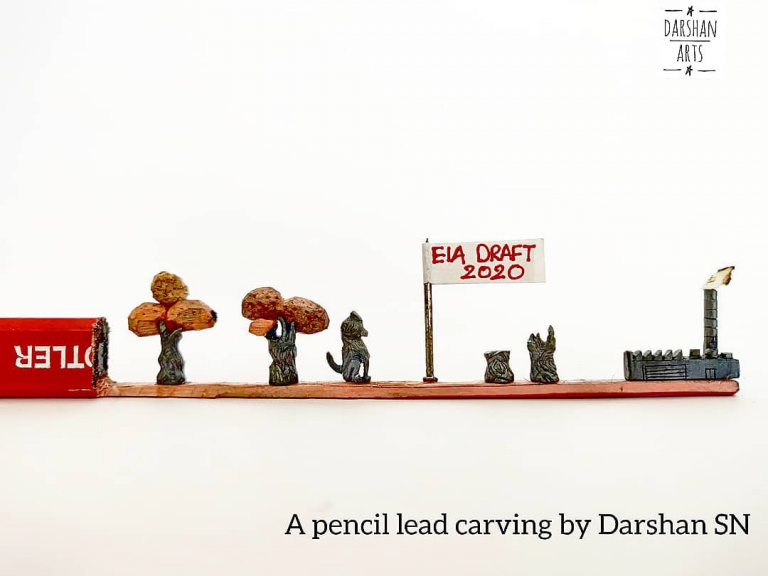 Yugma network empowers young people to engage in environmental conversations. They conducted a three-month research project with approximately 30 young people who were enthusiastic about learning how to conduct academic research and write a research paper.
They investigated various forms of energy in India and took on the topic of renewable energy. They also engaged with students from across the country. With 8th-11th grade students from DLRC School in Pune, they held a fun educational program about environmental justice and local governance. They covered topics like urban planning, waste collection, and management, water supply and rivers, environmental law, art, and activism, writing and filing RTIs, and public consultations through fieldwork, discussions, and interactions with experts.
This year has taught the Yugma network to work on more coalitions and the power of working together. "I realized that we need to unite together to achieve any change we want. This year has been learning about coalitions, working with people from across the country to safeguard the environment and ensuring that we stay united." Anjali says as she reminisces about the importance of collaborations.