Citizens, NGOs, Colleges and community groups have made it happen, and Hosakerehalli has all the attention.
Bangalore, once a city of lakes, is now struggling with water and public spaces. They are concerned with the garbage dumping around the lake and thus Citizens for Hosakerehalli approached us to help them spread awareness about the garbage dumping and citizens' involvement in the same.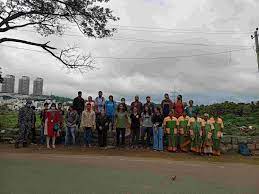 Hosakerehalli and its neighbouring citizens had to come together to revive this lake. Rachna, a resident and Super Citizen took action with her friends named Adarsh, Akarsh and Lekha from Unicorn Art Club, along with Chiku from Jhatkaa.org.


After a month of to-and-fro made by Citizens for Hosakerehalli Lake, we finally got the attention of the BBMP marshals and area supervisor and thus started our first activity.


The activities were supported by Unicorn Art Club, Raj from 'The Indian Ploggers Army', students from 'Global School of Academy' and RR Nagar BBMP Marshals, Pourakarmikas, Chief Superintendent Engineer
Mr Nandeesha
. The events aimed to spread awareness through cleanup and talking to citizens on how citizens can take simple actions to reduce pollution and contribute to an equitable, inclusive and sustainable India.
With two events conducted on-ground, we have 130+ volunteers who have joined the activity to save this lake. 


The cleanups 🧹were followed by
a workshop for the volunteers on the citizen engagement tool that Jhatkaa.org is creating. They are quite excited about it.
The site will help organise on-ground activities with like-minded individuals to build a network of volunteers who can host cleanups and awareness drives to help keep their neighbourhood clean.


The second cleanup was also followed by a walk around the lake to connect the people with the biodiversity. It was conducted by Mr Manjunath, Secretary Into the Wild Trust.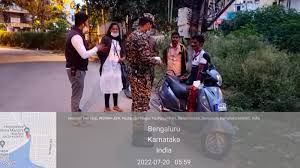 Since our event, BBMP Marshals in Hosakerehalli have started patrolling the lake area more often and have been actively fining violators!
This is a direct result of our clean-up and awareness activity!

The activity has been covered by different press media which you can view here.


If you wish to join us for activities like this and create an impact on-ground for an equitable, inclusive and sustainable India, please sign up
here.
What's your reaction?
4
Love
0
Like
0
Not Good