Join Us In Creating Shared Prosperity!
When we talk about climate change, we often overlook the voices that matter most – those of marginalized communities on the frontlines. Beyond rising temperatures and emissions, beyond severe storms and deforestation, there lies a narrative that often goes unheard, the stories of marginalized communities bearing the brunt of these calamities. 
Among these communities are small farmers, tribes, remote villages, livelihood cyclists, migrants, women, and girls. They're the ones who feel the direct impact of climate change. Yet, their voices are often missing from the wider discussions and policy decisions about addressing these issues.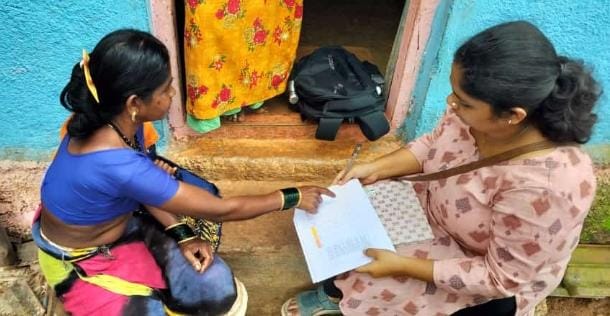 I'm Mayuri (on the right in the image above), a member of the Shared Prosperity team at Jhatkaa.org. As a team, our mission is to bridge the gap between these unheard voices and policy makers. This year, we are initiating an important project – an extensive research initiative spanning across Maharashtra. Our goals are ambitious but essential: 
1. Understand the real impact of climate change on grassroots communities 
2. Identify gaps in policy implementation 
3. Advocate for the fundamental rights of these communities 
My team and I are committed to traveling across the length and breadth of Maharashtra, connecting with these communities, and documenting their lived experiences. However, we can't do it alone. We need your support to make this a reality. Your contribution will enable us to travel, conduct in-depth research, and amplify the voices of those most affected by climate change. Your support will be the driving force behind creating shared prosperity and empowering these communities to build climate resilience. 

We have already started our work and are currently conducting some recruitment surveys in regions of Nashik and Raigad. Above is a photo of Roshan in conversation with a villager.
Through your donations you can be a part of this journey. Together, we can advocate for equitable, inclusive, and sustainable solutions that stand the test of climate change.
Thank you for your consideration and for joining us in this pursuit of a more just and resilient future.