On April 12th, 2023, Jhatkaa.org hosted a webinar titled "Namma Clean Bengaluru" via Zoom, aimed at discussing ways to address the growing garbage issue in Bengaluru by raising awareness among citizens about the Namma Clean Bengaluru website. The webinar was facilitated by Chiku Agarwal, the Senior Engagement and Operations Associate at Jhatkaa.org, and had Naayan M, the Campaign Manager at Jhatkaa.org as the speaker.

The webinar had over 120 registrations, and more than 34 participants joined the meeting. Naayan started the webinar by discussing Jhatkaa.org's Clean Bengaluru website, which allows citizens to report garbage burning and dumping sites online. These reports are then taken forward to the ward marshal and other relevant authorities.
Naayan highlighted the importance of citizen participation in addressing the garbage issue in Bengaluru. He explained that the issue of garbage is not new to Bengaluru and that the increasing population, urbanization, and lack of proper waste management systems have only made the situation worse. He stressed that the problem of garbage is also a severe public health issue.

Here is how the site works:

Garbage: You can report garbage burning and dumping in your locality. Once you submit the report you can get in touch with the ward marshall to address the issue.
Cleanup: Once you report garbage dumping in your area you can take action. You can organise a group of volunteers, work alongside BBMP to clean up the dump. Meanwhile, you can also create awareness activities in these areas by holding some activities.
Events: You can create awareness drives such as Street plays, Plog runs, Flashmobs, workshops and others. You can also join an ongoing event in your neighbourhood.
You can follow this Guidelines document to know more.
Squads: Squads are like-minded volunteers who organise and participate awareness events. You can start a squad within your locality or you can can join a squad. Squads are led by coordinators who would in turn manage a team of volunteers.
The participants were very engaged, and many suggestions were put forward to tackle the garbage issue in Bengaluru. 

The webinar ended on a positive note, with participants expressing their interest in continuing to work towards making Bengaluru cleaner. Naayan and Chiku urged participants to use the Namma Clean Bengaluru website to report any instances of garbage burning or dumping they come across. They took them through the site, which allowed the participants to navigate the site easily. They signified the importance of reporting such sites and bringing it to the attention of relevant authorities, and how citizens play a huge role in it. 
Overall, the "Namma Clean Bengaluru" webinar was an excellent learning process for all. The participation and engagement of citizens in addressing the garbage issue in Bengaluru are essential for long-term solutions. By reporting instances of garbage burning and dumping and coming up with innovative ideas, citizens can work together with authorities to make Bengaluru a cleaner and healthier city to live in.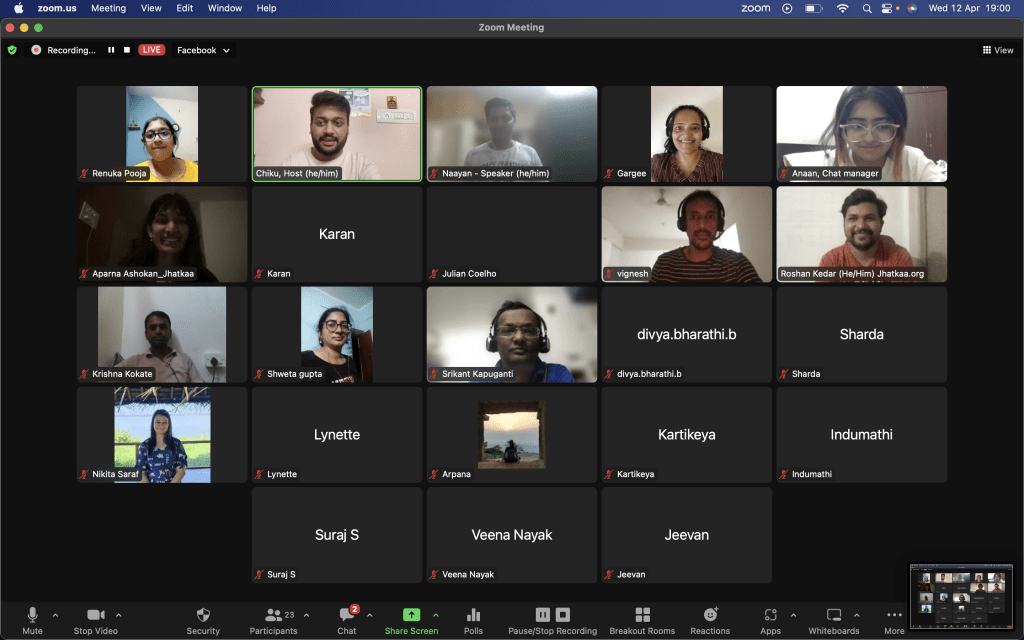 What's your reaction?
0
Love
0
Like
0
Not Good