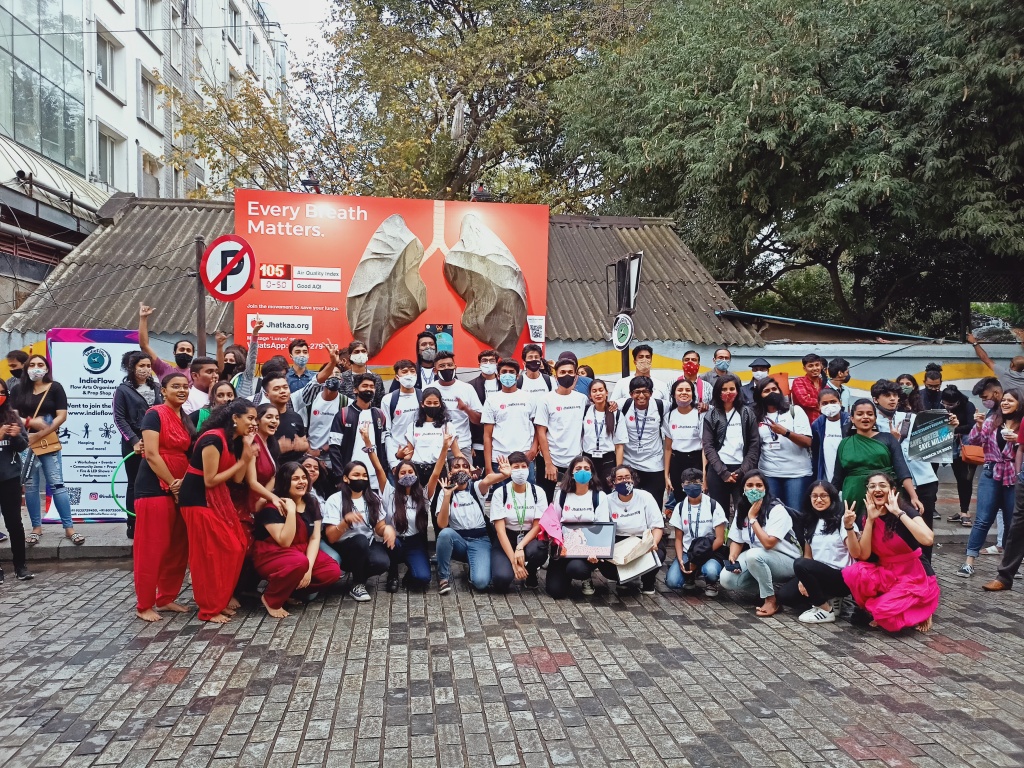 On Saturday evening, 20th February 2021 we along with Bengaluru Sustainable Forum, Bangalore Science Gallery, DULT Bangalore, St. Joseph's College of Art and Commerce WAAC team, and Indie Flow hosted an evening of Fun where the aim was to spread awareness on pollution.
The lungs read the real-time AQI level of that specific area which gives specific details to people on why shifting to Sustainable mobility is important.
The event was supported by 25 volunteers from St. Joseph's College of Arts and Commerce WAAC team led by Saima Joseph and Dimple Bhatija. Jacob Cherian and Chiku Agarwal from Jhatkaa.org and Rohan from the Indie Flow team were present at the venue. 

The event was attended by 700+ attendees and pulled in over 500 signatures across 4 petitions. The audience also supported us by signing the petition which aimed at reducing air pollution and making the environment a safer place to breathe in.

There were different activities being conducted simultaneously for the audience such as Dance, Hula hoop, Dapostar, Art exhibition and the Search (a treasure hunt based on pollution).
We would also like to thank the Brik Oven team for being our food and beverage partner.
What's your reaction?
1
Love
0
Like
0
Not Good