Polluting lakes of Bangalore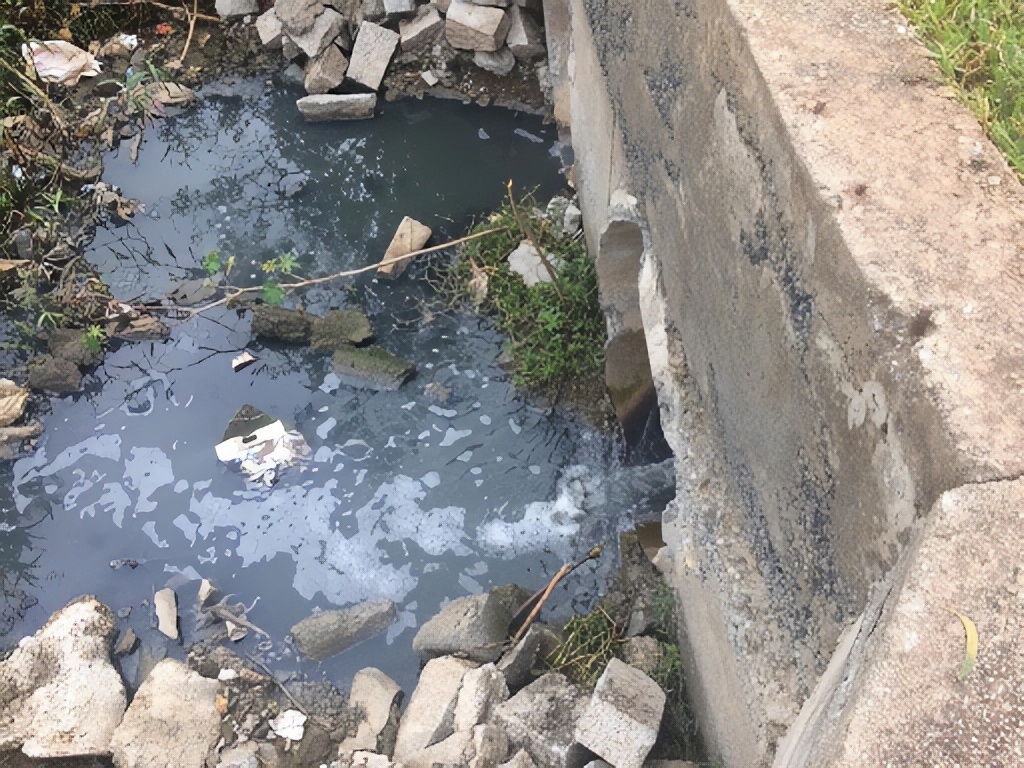 The foaming of Bellandur lake is not news to any of us. But little attention is paid to what is happening to the lakes that make up the chain of water bodies that lead to Bellandur lake. With untreated sewage flowing unabatedly into Doddanekkundi lake, the pollution levels have increased manifold.
Until 2016, the Doddanekkundi lake was home to many migratory birds.
Jhatkaa.org member Praveen Tammy started a much-needed petition on our platform, air alert.in.The young Bengalurean, distressed by the increasing pollution levels in Doddanekkundi lake and the loss of migratory birds, is asking local authorities to pay attention to the issue.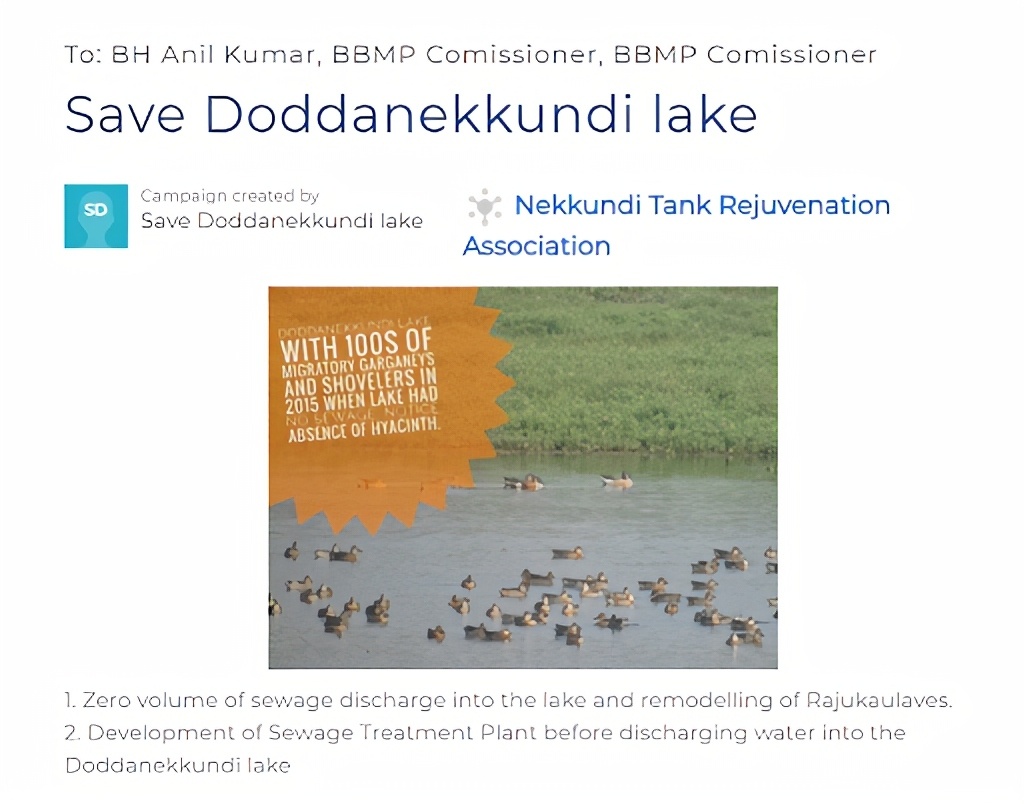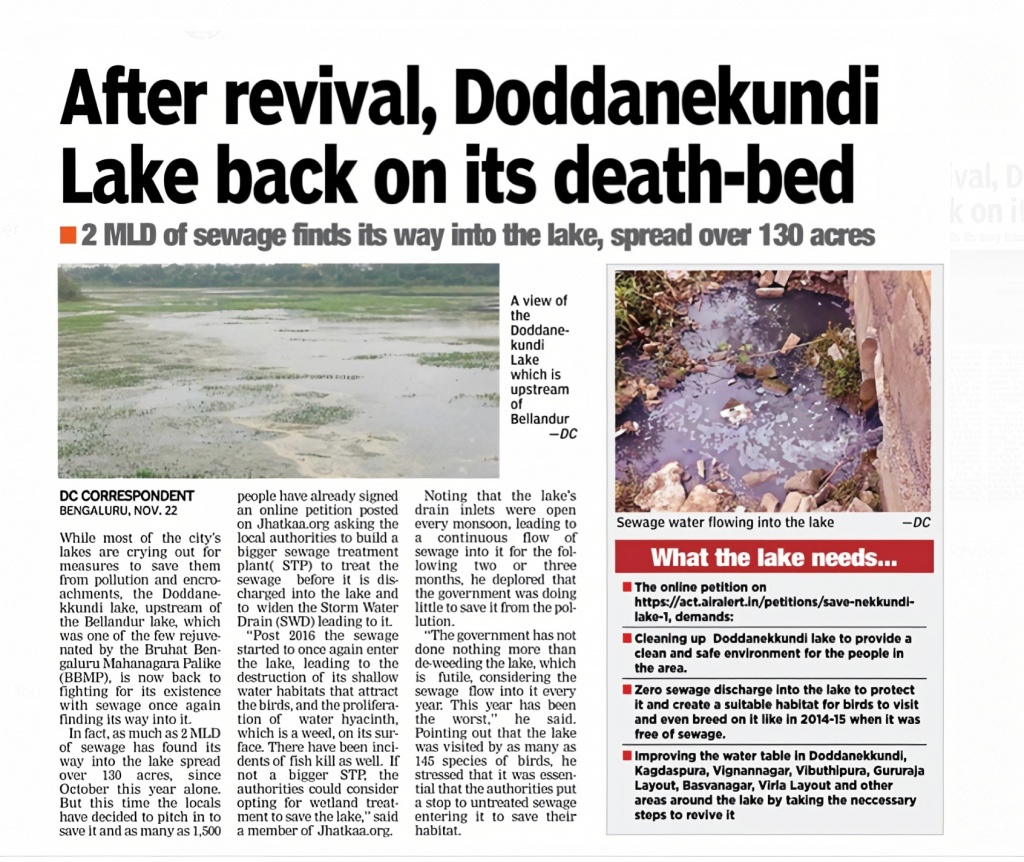 We worked on mobilisation and getting media attention.
Response from Authorities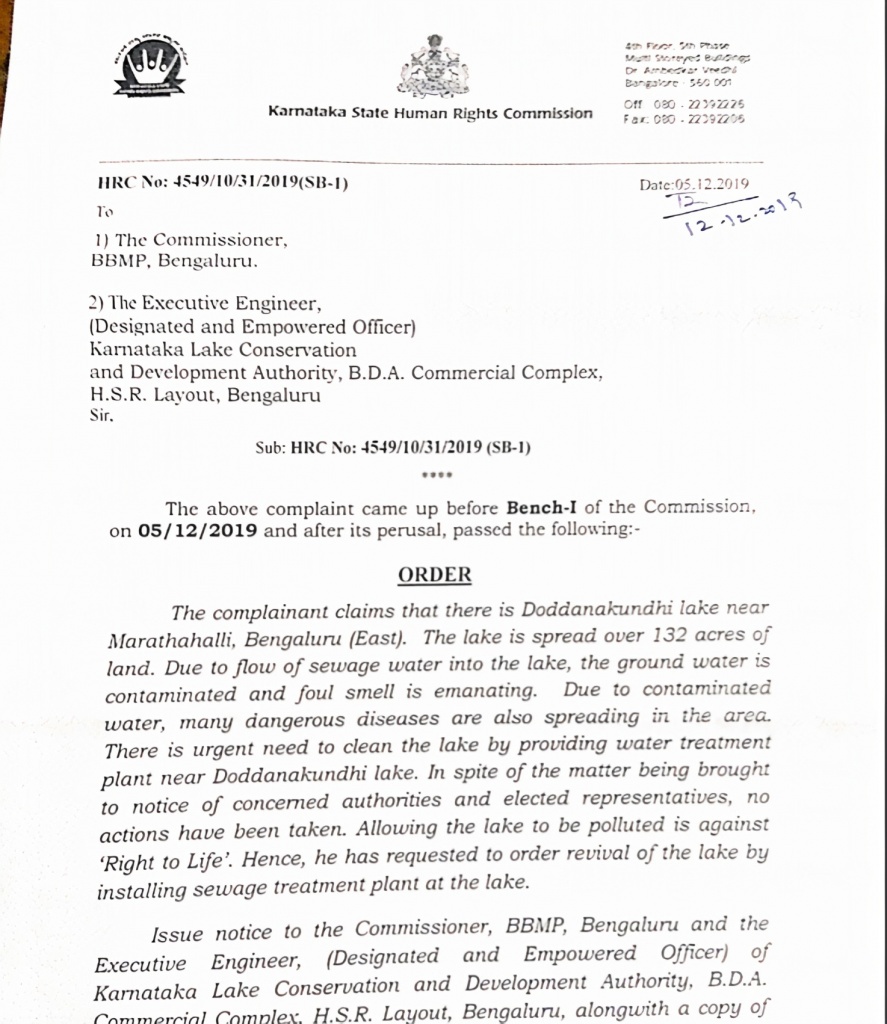 In fact, the Karnataka Human Rights Commission has sought a reply from BBMP on the condition of the lake 
as pollution in the area violates the right to life among residents.  
BBMP also signed an MoU with NETRA to work towards the rejuvenation of the lake and applied for funds for the sewage treatment plant.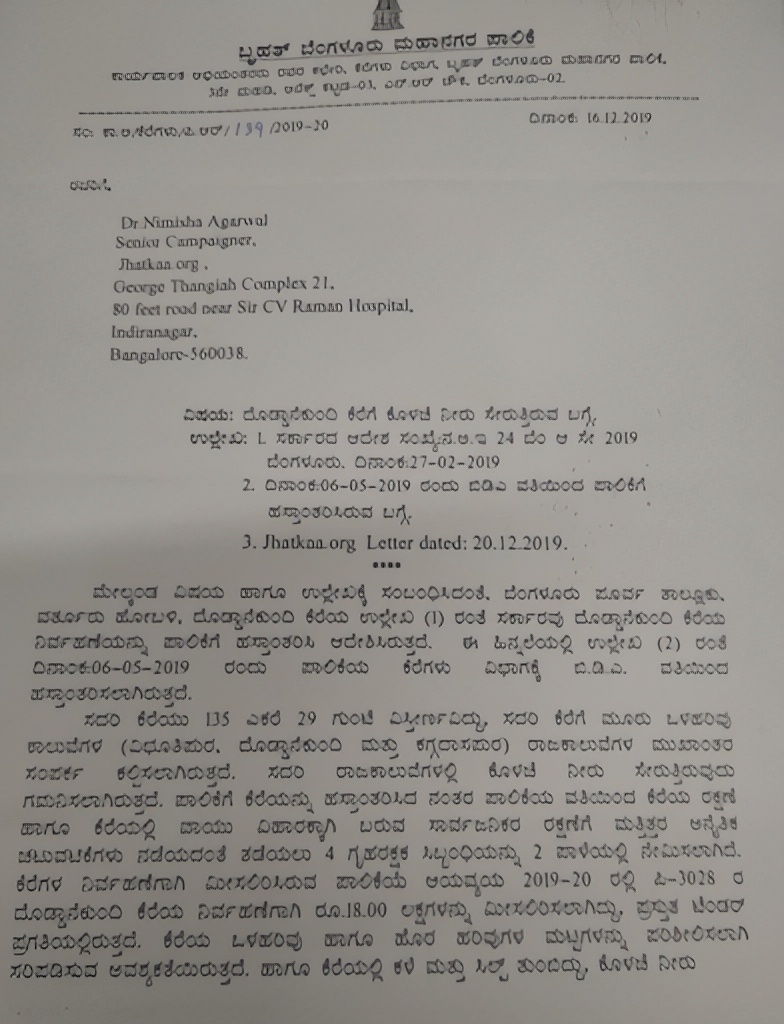 We followed up with BBMP and KHRC to start work on sewage water treatment plants. NeTRA (Nekkundi Tank Rejuvenation Association) is raising funds for maintaining the lake as suggested in the MoU.
This is a great example of how one citizen can bring about change in their own community.
What's your reaction?
0
Love
0
Like
0
Not Good