The Comprehensive Mobility Plan (CMP)  a 226-page plan, outlines an overall transport/mobility strategy and specific projects for the next 15 years in Bengaluru.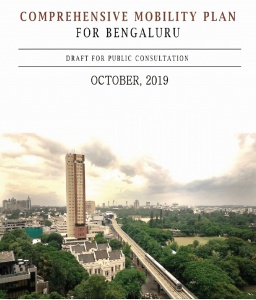 The Department of Urban Land Transport (DULT) has published a draft of the Comprehensive Mobility Plan (CMP) for Bengaluru Metropolitan Area. The initial deadline was 6 January but after citizen pressure, it was extended to January 20. 

The document has brought back the controversial Elevated Corridor project (road-over-road), 92 km of which has been proposed at the cost of Rs 18,480 crore.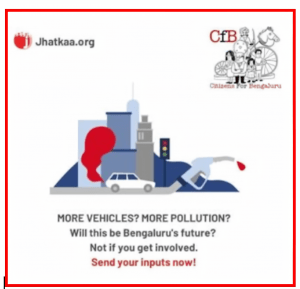 Jhatkaa.org partnered with Citizens for Bengaluru to mobilise people to send in recommendations on the draft. 
Role of Media
At the same time, a number of media houses highlighted the citizens' concerns about the CMP.  Citizens questioned the legality of the plan which should be prepared by the Unified Metropolitan Transportation Authority and not Bangalore metro. 



Authorities misrepresent number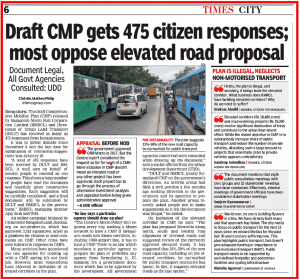 On 20 January, BMRCL underplayed the number of suggestions received. BMRCL had received over 3500 suggestions while they only counted 475 suggestions. 
Over 3200 hundred Jhatkaa.org members had sent their suggestions.

Citizen pressure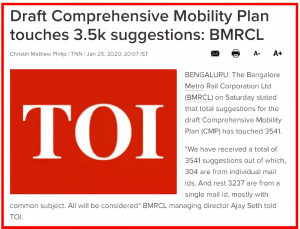 Follow-ups and consistent pressure resulted in BMRCL agreeing to the exact number of suggestions received. 
Jhatkaa.org, along with Citizens for Bengaluru, are following up with BMRCL to ensure that our suggestions are considered.