People can't donate blood for 56-84 days after vaccination. As more people take the COVID-19 Vaccination, we may see a large chunk of the population being unable to donate blood, this may lead to a shortage in blood supply. We urge you to take the time out to donate blood before you get vaccinated.
10 reasons to donate blood before vaccination!
According to GivingBlood.org, blood is needed every 2 seconds!
Only 37 percent of our country's population is eligible to give blood, and less than 10 percent of those who can donate actually do donate annually
It takes less than half an hour! 
It's absolutely free! At some centers, you're offered snacks for donating blood 
Free rest time afterwards. You're made to lie down for 20 minutes or more. I mean, they practically force you to sit back and relax. What's not to love about that?
Free health check up! Since your blood is tested to check if you're healthy enough to donate blood, you also end up getting a free health check up!
Develop new blood cells: There are approximately 10 pints of blood in the body of an average adult. When you donate blood, you only use about 1 pint of your blood supply. Yet what's even more amazing is the fact that your body has a way of replacing the blood it has lost. In fact, your body only needs a couple of days to make new, oxygen-rich blood cells. 
Lower cholesterol level: When you donate blood, you're also getting rid of excess amounts of lipids or fatty substances in your blood. This is important so that fat deposits don't accumulate in your arteries, lowering your cholesterol level and your risk for heart disease.
Improve your mental well-being: The health benefits of donating blood don't just relate to the physical aspect. Psychologically speaking, choosing to be a blood donor can uplift your human spirit, too.
Save lives: Donating blood can be the highest form of humanitarian act. Without blood donation, patients can't undergo surgeries, recover from illnesses, or just function on a daily basis. You may not be able to help cure someone from life-threatening diseases like cancer, but you can definitely help someone stay alive when you donate blood.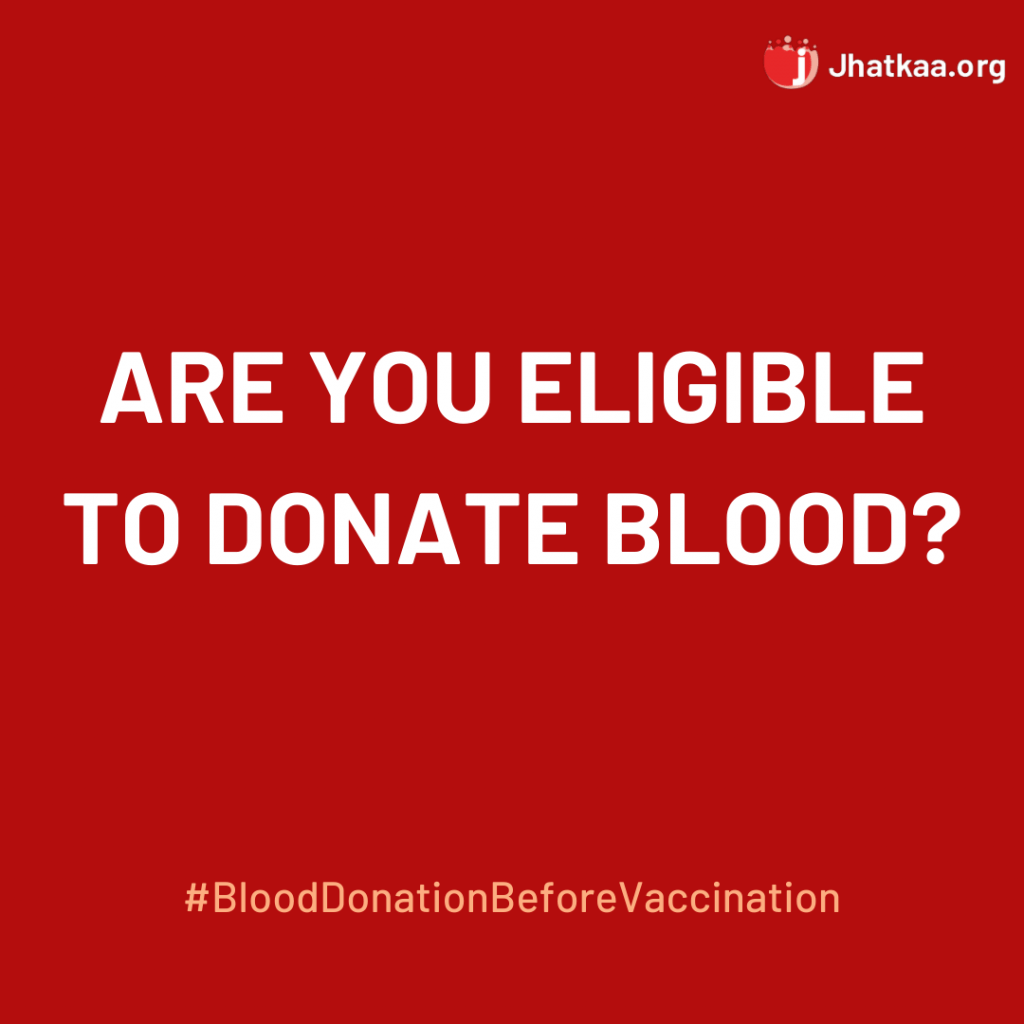 Check your eligibilty to donate blood
Age: Donor should be in the age group of 18-65 Years
Weight: The donor should not be less than 45 Kilograms
Temperature: Temperature and pulse of the donor should be normal 
Childbirth: Should have delivered a year ago and should have stopped lactation
Blood Pressure: The systolic and diastolic blood pressures are within normal limits.
Haemoglobin: Haemoglobin should not be less than 12.5 grams.
Malaria: Should Not have been treated for malaria in last 3 months or 3 years if residing in endemic areas
Tattoo/Acupuncture: Should NOT have had any in the last 12 months 
Immunization & Vaccination: Should NOT have had shots for any of the following – Cholera, Typhoid, Diphtheria, Tetanus, Plague, Gamma Globulin in last 15 days; Rabies vaccination in last 1 year.
 Surgery: Should NOT have undergone surgery in the last 6 months.
Other Disease: Should NOT have Epilepsy, Asthma on Steroids, Bleeding disorders, Thalassemia, Sickle Cell Anemia, Polycythemia Vera, Cancer, Hepatitis B, C, Tuberculosis, Leprosy, HIV and Heart Diseases
 Diabetes: You can donate if resolved or controlled by diet or oral drug. NO if treated with insulin injections.
Confirmation of your eligibility to donate blood is done by professionals attached with Blood banks. If you find you are eligible to donate based on the information displayed here, we encourage you to register as a donor and fix an appointment with the blood bank nearest to you to donate blood.
Source: Government of India, Ministry of Health and Family Welfare: National Blood Transfusion Council