The Public Bicycle Sharing (PBS) system is a flexible public transport service that creates a dense network of cycle rental stations. Users can take a cycle from any station and return it to any other station in the system.
Delhi has been at the forefront of investment in transport infrastructure and was among the first cities to promote public bicycle sharing. Policies and funding schemes like the National Urban Transport Policy (NUTP), Jawaharlal Nehru National Urban Renewal Mission (JnNURM), and Smart City Mission emphasized the implementation of PBS infrastructure. However, Delhi is still behind in making the system easy and accessible for its citizens.
While campaigning to make Delhi cycling friendly in 2021, we observed that despite being an option, most people need to be more apprehensive about using PBS. We surveyed in September – October 2022 to study our hypothesis 'citizens in Delhi are apprehensive about using public bicycle sharing services (PBS)' and to seek feedback from the citizens for the improvement of PBS in the NCT of Delhi.
The ground part of the survey was conducted at two metro stations (Vishwavidyala and Rajeev Chowk) in September 2022, with our volunteers randomly recruiting survey takers according to their availability and consent. The survey was also pushed online on our social media handles and cycling groups in Delhi.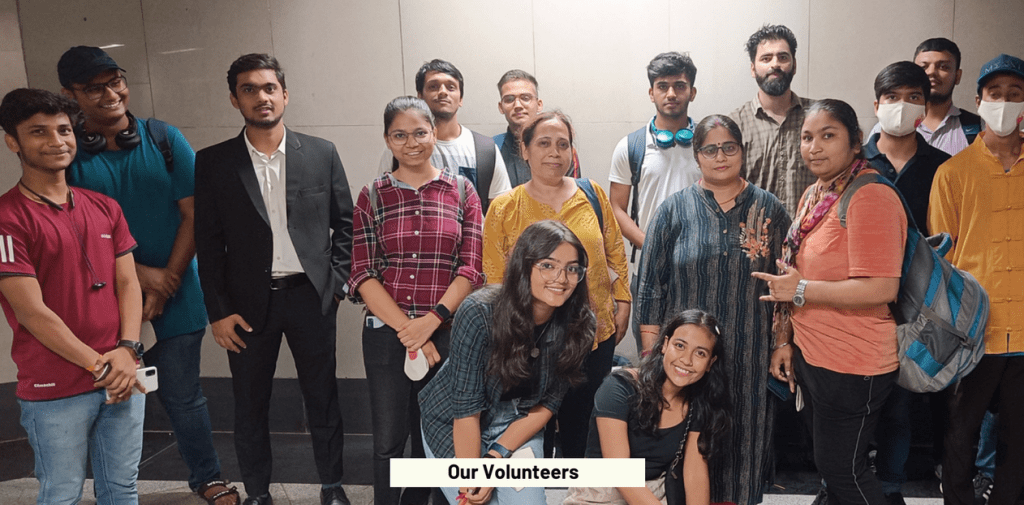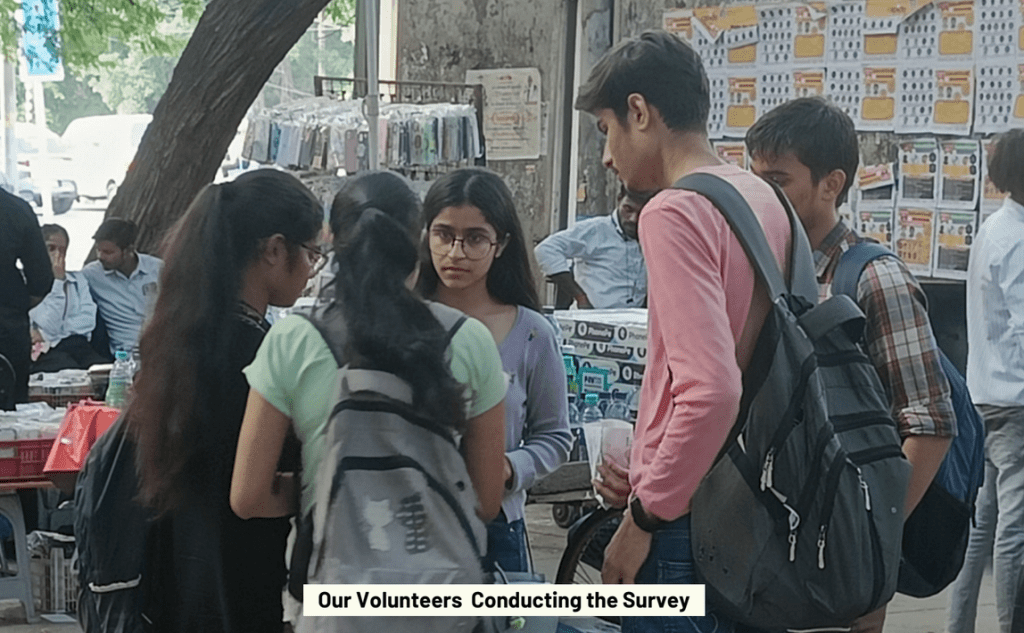 Our volunteers interacting with survey takers at Vishwavidyala Metro Station
With the survey results and recommendations from BYCS and Institute for Transportation and Development Policy (ITDP), our aim is to reach out to the Delhi government and private agencies involved in implementing the PBS in Delhi and help them improve the services provided. 
Most people are apprehensive about using the bicycle sharing service. Among the survey takers, 46.1 percent of the respondents said they never used the public bicycle-sharing service because they were apprehensive. Another 31.1 percent of people said that they had used the service just once. 14.5 percent of people said that they make use of PBS once a week, while merely 8.3% said that they use it almost every day.
Out of 1329 respondents, 836 said that average distance between cycle docking stations is too much and stations are too few in number. Explaining this, most people said that if they hire a cycle from one station, they have to usually return it to the same station since there are either no stations near their destination or another station is too far.
733 people said that lack of safety and seamless cycling lanes in the capital is the reason why they are apprehensive about using the PBS.
617 people said that lack of a common mobile app or card like that of Delhi metro is the reason why they are apprehensive about using the service. 
Among the survey respondents who have used the service, 30.6 percent people said they use it for fitness while another 29.7 people said they use it for recreational purposes. Just 12.6 percent of people said that they cycle to work while 8.5 percent said they use it for running errands. 'For fun', 'Roaming around' and 'as a hobby' were among the answers that comprised the remaining 18.6 percent. 
What's your reaction?
1
Love
0
Like
0
Not Good