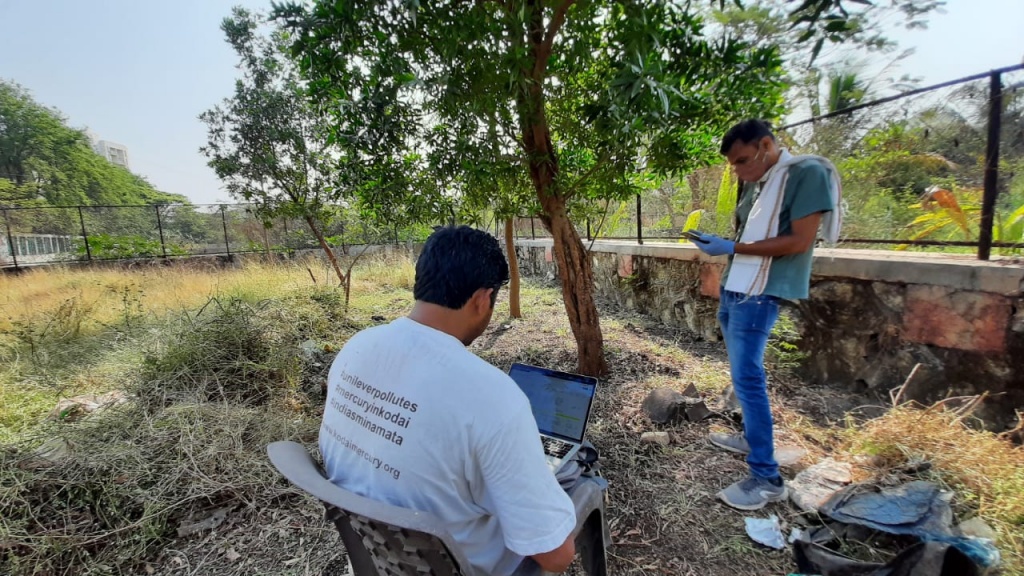 On 15th March 2021, our campaigner from Maharashtra – Roshan Kedar started his day working from this garden from Mayor's ward demanding action by Nashik Municipal corporation on waste issue in the gardens of the city. The roots of this activism go back in 2016.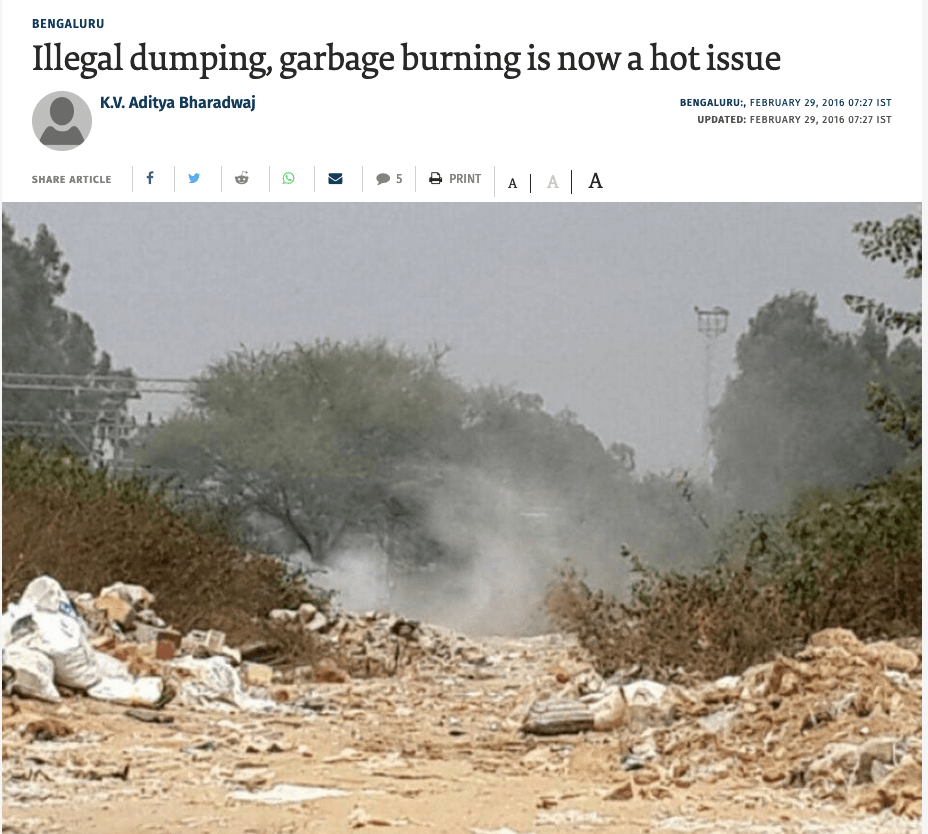 In May 2016, when Jhatkaa.org started the campaign against garbage burning in Bangalore – it was a burning issue in the city – literally.
While the civic body acknowledged the issue and started documenting black spots – no action was being taken proactively.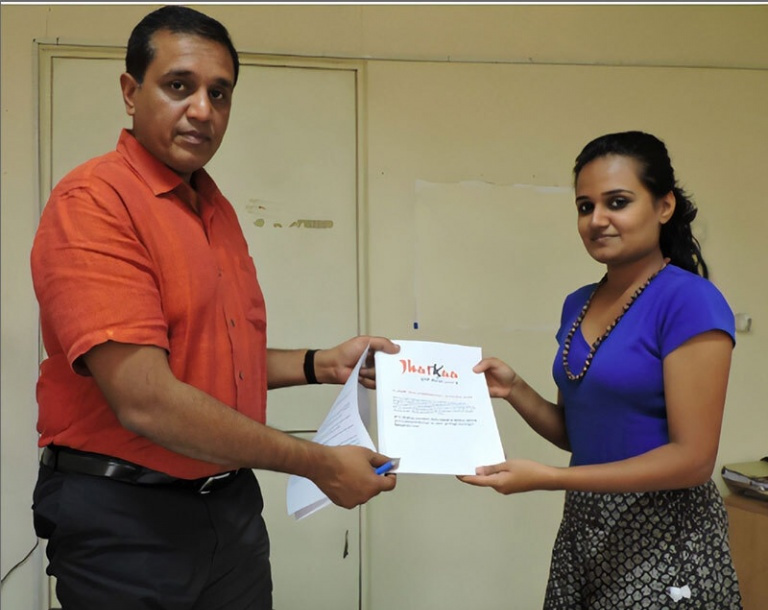 Our campaigns director – Divya Narayanan, who was a campaigner with Jhatkaa.org back then sat outside the BBMP solid waste commissioner's office everyday for weeks.
The goal was to bring this issue of this rampant garbage burning to his notice.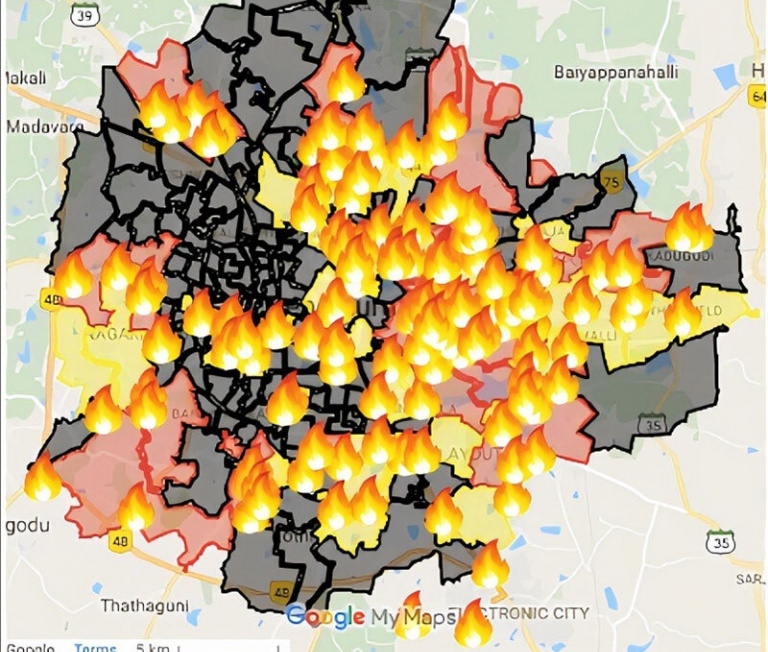 In the meantime, the team also worked on a crowdsourced location-based map of the garbage burning in Bangalore.
The map showcased the extent and intensity of the issue in Bangalore that caught the attention of the BBMP and the media.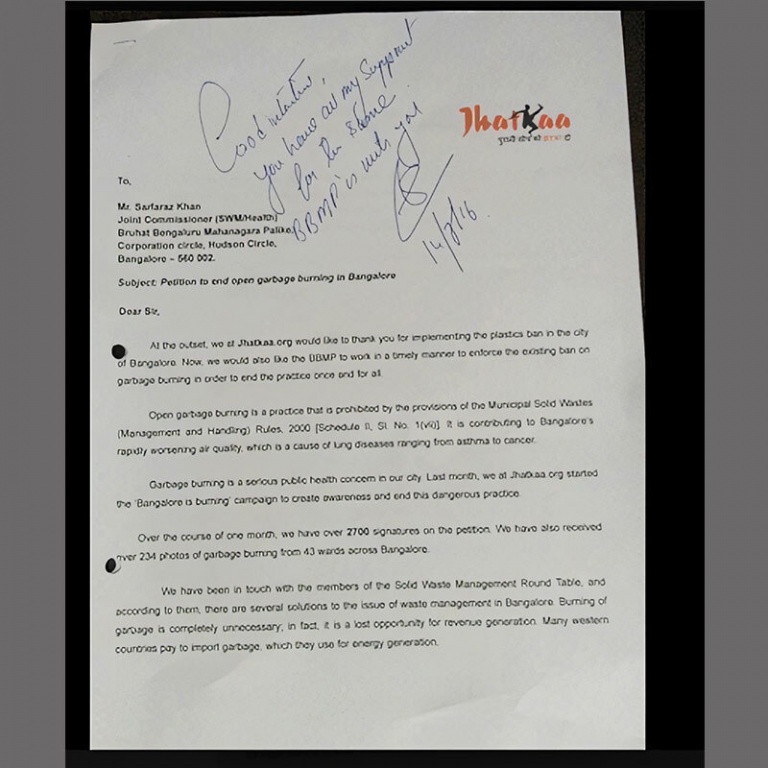 Then BBMP solid waste commissioner Sarfraz Khan applauded our efforts and worked with us to solve the issue of Garbage burning.
Jhatkaa.org worked closely with technical advisor of BBMP to advise on reporting of garbage burning. BBMP appointed ward marshals who canvas the areas for black spots and have the authority to fine individuals found burning the garbage. You can read the full story about this campaign here.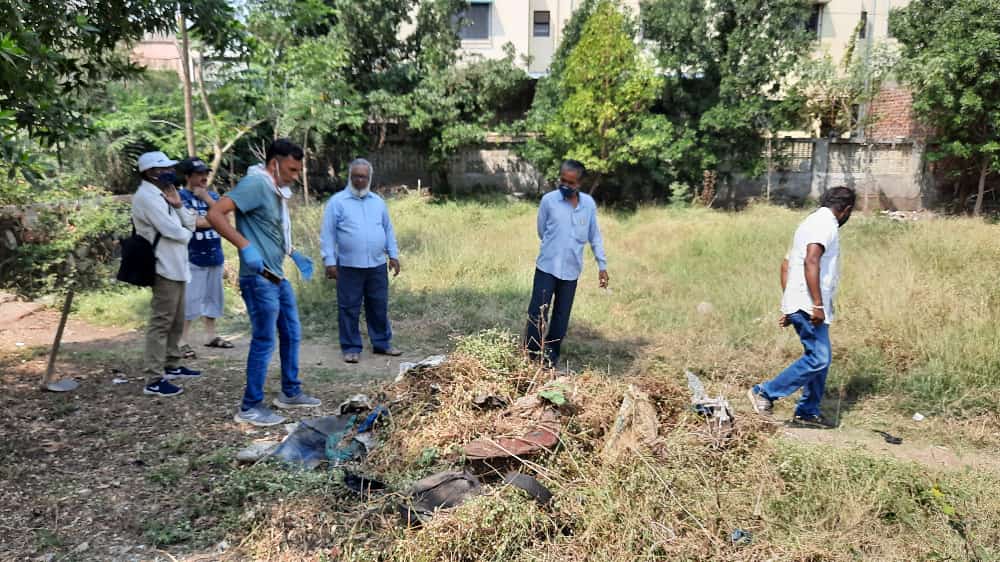 We have found this approach really useful in other cities too. Success in Nashik came in hours instead of weeks though. Locals joined the cleanup at this site started by Roshan Kedar and super citizen from Nashik – Mr. Chandrakishor Patil.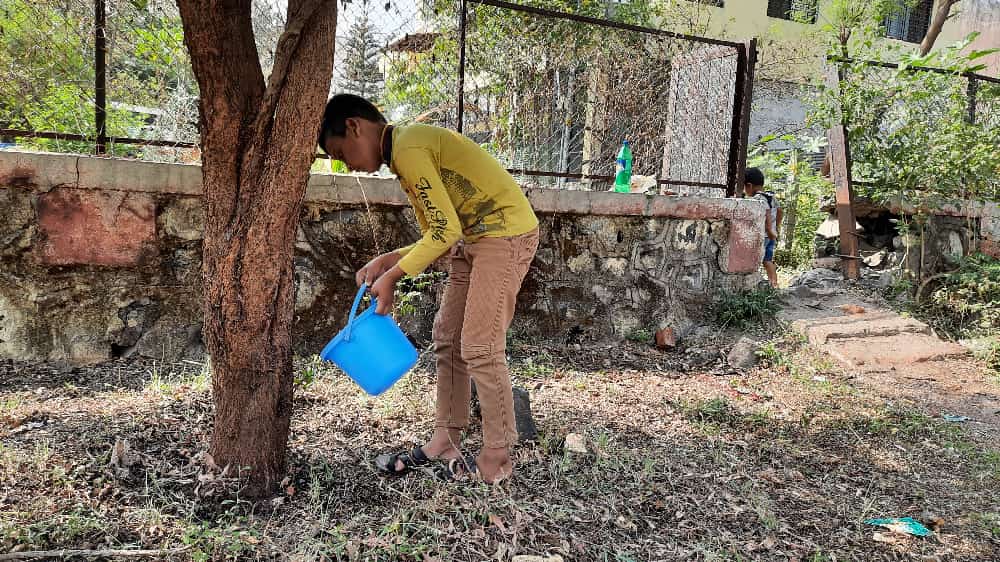 Kids from the locality started adopting the trees. Our first volunteer from the area was 7 year old Ali Sheikh.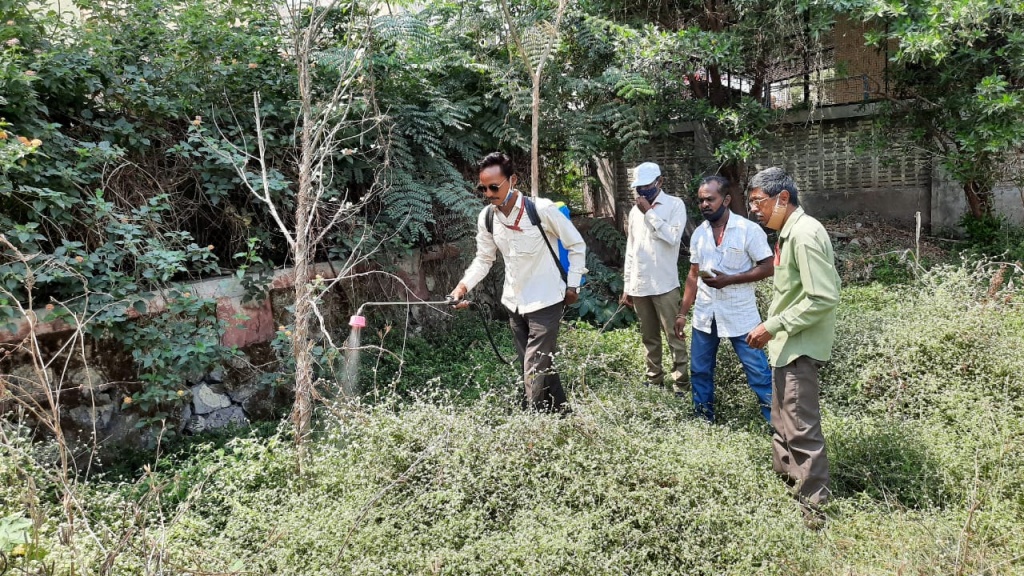 As the locals started joining the cleanup – Team from Nashik Mayor's office and Nashik Municipal corporation came rushing to the site and started with weed removal ASAP. At the time of writing this article the NMC garden department had cleared all the weed. we are hoping a makeover of this garden in 2 weeks.
This garden cleanup was one of the many cleanups organized by Jhatkaa.org campaigner Roshan Kedar in Nashik city. These cleanups are attended by citizen groups, local residents as well as corporation employees. He is also working with partners in Pune, Mumbai and Auranagabad in Maharashtra to make citizen participation a catalyst for change in fight against climate change.
Take a look at some of the campaigns started by Roshan Kedar :