Plog Run with Raj at VV Puram
On Sunday morning, 28th Mar, 2021 we hosted our 4th event of the month Plog Run at VV Puram Street with The Indian Ploggers Army. The event aimed at picking all the dry waste and making people learn about composting that could be easily done at home space.
Raj from Indian Ploggers Army, Chiku Agarwal from Jhatkaa.org, Shaklin Haque from team Extinction Rebellion were present at the venue. The event was also supported by the special BBMP commissioner. Super Citizen Eat Raja was also present at the location who runs a zero waste juice shop.
There were about 15 people who participated for the clean up drive.
We also requested the residence members and stores to dispose of their waste at the right place for a Clean Environment.
After the Clean up the government and the residence members have decided to turn the space into Zero Waste. This is a great initiative by the authorities for a Sustainable Future. Please see the attached image for the same.
If you wish to conduct such Plog Runs do reach out to us at info@jhatkaa.org with the Subject line "Plog at <VenueName>" and we will get in touch with you.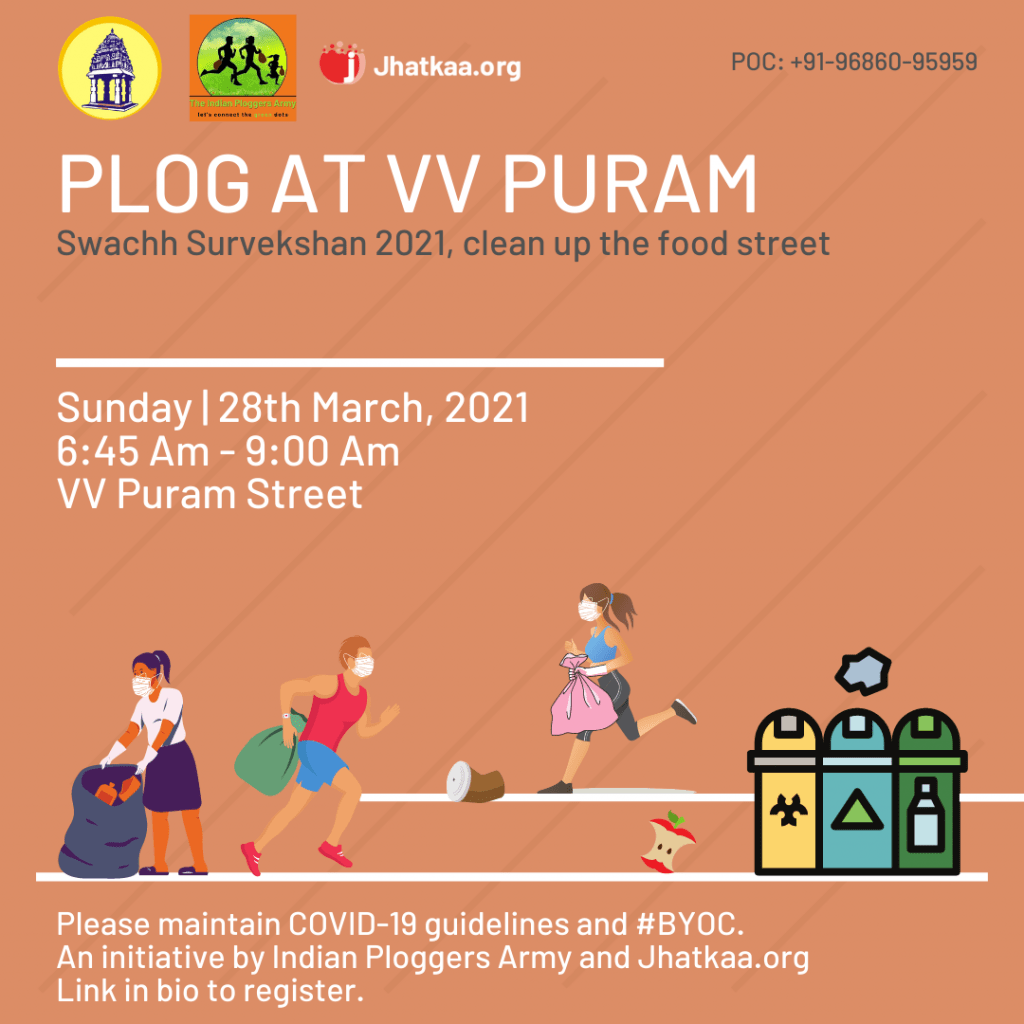 What's your reaction?
0
Love
0
Like
0
Not Good