Can you envision freedom from fuel? Some of you have already signed the petition to make your city cycle-friendly. And now, we need to make this movement massive! 
Go to cyclenow.in and sign your city petition
Here is what you can do!
Join hundreds of other cycle enthusiasts and take part in a number of fun activities to spread the word.
10,000 people have already joined the movement. If we each get a few more friends involved we can reach lakhs of Indians.
More cyclists = less air pollution = better health!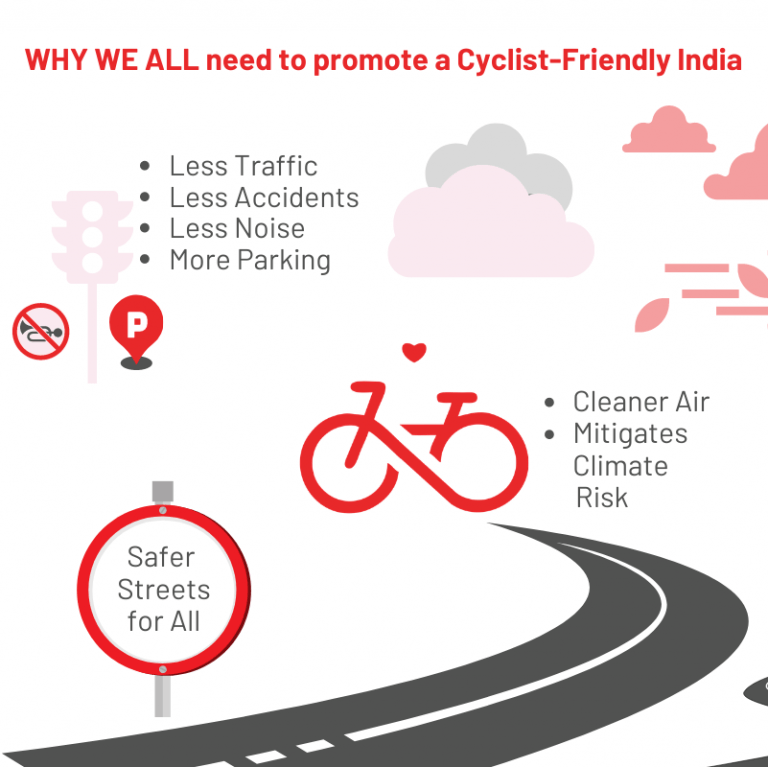 Help us share the message
Share this message on Facebook
Climate change. Pandemics. Environmental destruction. Social distancing.
We have changed the way we live over the last few months. Our cities have changed. And we need to continue adapting to lead better sustainable lives.
I'm joining the revolution to make India a cycling friendly country on Cyclenow.in. Cycles are great for us, and for the environment. No more traffic jams, no more toxic pollution, no more mental stress. Sirf do pahiyon wali azadi. 
Let's #ResetWithCycling.
Click here
Click on use frame on the bottom left of the image.
Click on change profile picture.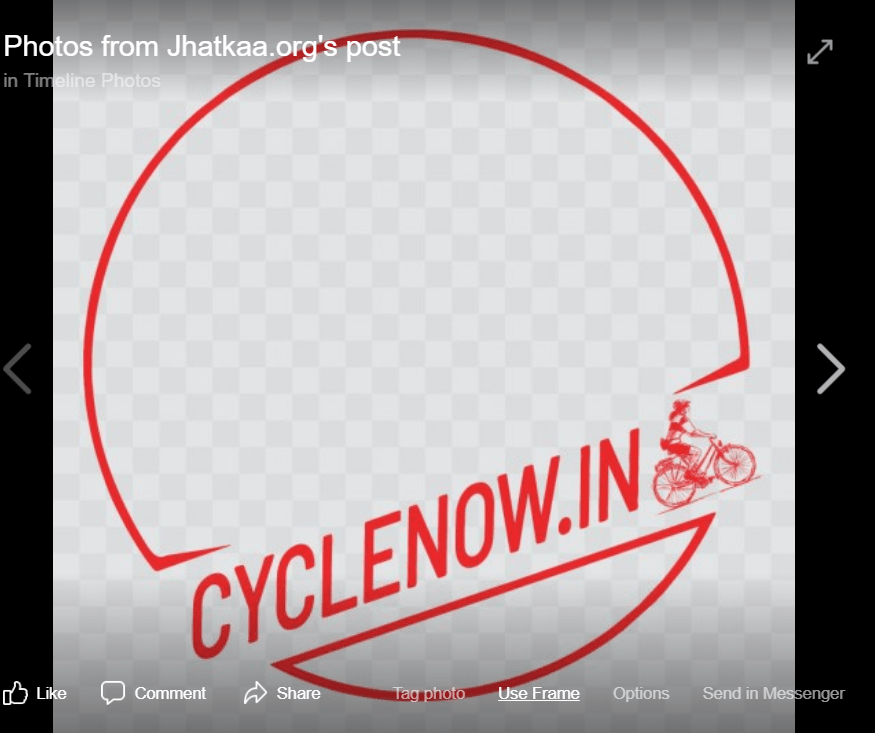 Click on https://bit.ly/FBCamCycleNow from your phone. This takes you to the Facebook App Camera.
Now take the picture with a friend, or in front of a mirror.
Post away and tell your friends to go cycling on Aug 15th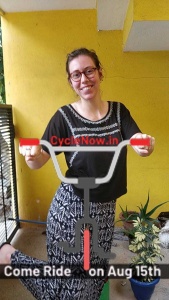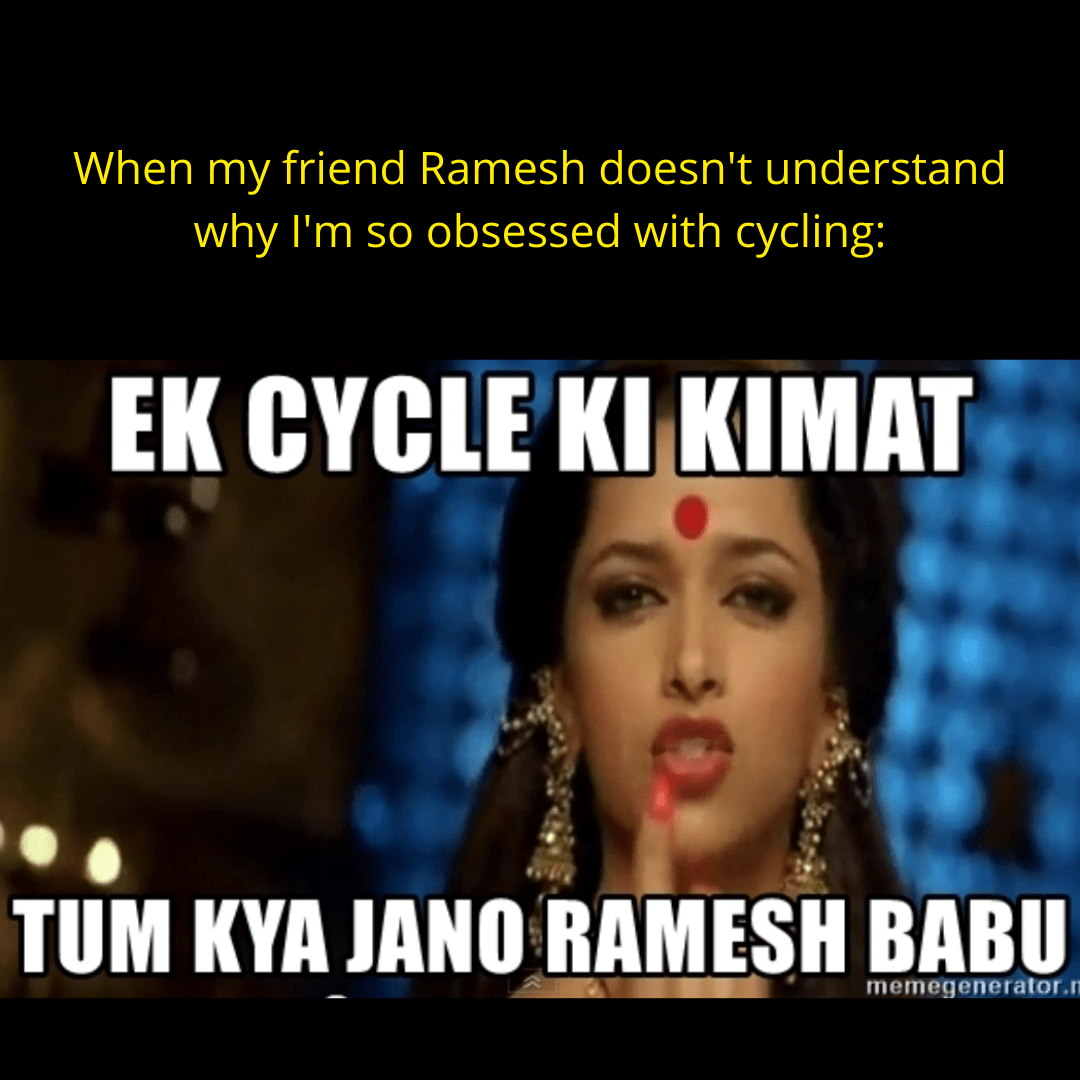 Share our rap video
Share our Techie cyclist video
Spot a cycle – Post a photo of any cycle on streets. 
Invoke nostalgia – Post photos of people in your family cycling when they were younger.
As we learn to live in the new normal, time to think about living more sustainably. Cycles are good for the environment, your physical & mental health too. Demand a more cyclist-friendly India. Join the revolution on cyclenow.in @Jhatkaadotorg
What do cities like Berlin, Milan, Rome and Paris have in common? Their govts prioritised cycling during the pandemic, creating pop-up bike lanes & more. It's time we aspire for the same in our cities. Sign up on cyclenow.in? @Jhatkaadotorg #ResetWithCycling
Bicycle sales surged in India the past few months. We must keep up the momentum & become a cyclist-friendly country – dedicated cycle lanes, safety mandates for cyclists and NMT policies. Join the revolution on Cyclenow.in. @Jhatkaadotorg #ResetWithCycling
Vehicular emissions release carbon monoxides (CO), nitrogen oxides (NOx) & other harmful pollutants. We need More Cycles, Less Cars.  https://bit.ly/3ioGIkk Join the movement on cyclenow.in @Jhatkaadotorg #ResetWithCycling 
Share this message with friend's and family with your city link
Dedicated cycle lanes, safety mandate for cyclists, non-motorised transport (NMT) policies… these are some of the things we need to become a truly cyclist-friendly nation. And no better time than now, when we're rethinking how to live more sustainably. I've joined the revolution to make India cycling friendly on Cyclenow.in. Have you? 
 Get out with your cycles on August 15, and let's pledge for Independence from Fuel.
Add your city link to the message
bit.ly/Mumbaicycling
bit.ly/Bangalorecycling
bit.ly/Nashikcycling
bit.ly/Punecycling
bit.ly/GuhawatiCycling
bit.ly/Ranchicycling
bit.ly/Jaipurcycling
bit.ly/navimumbaicycling
bit.ly/Agartalacycling
bit.ly/Trivandrumcycling
bit.ly/Agartalacycling
bit.ly/Jalgaoncycling
bit.ly/Delhicycling
bit.ly/Trichycycling
bit.ly/Kannurcycling
What's your reaction?
1
Love
0
Like
0
Not Good