Let India Breathe: With Yash Marwah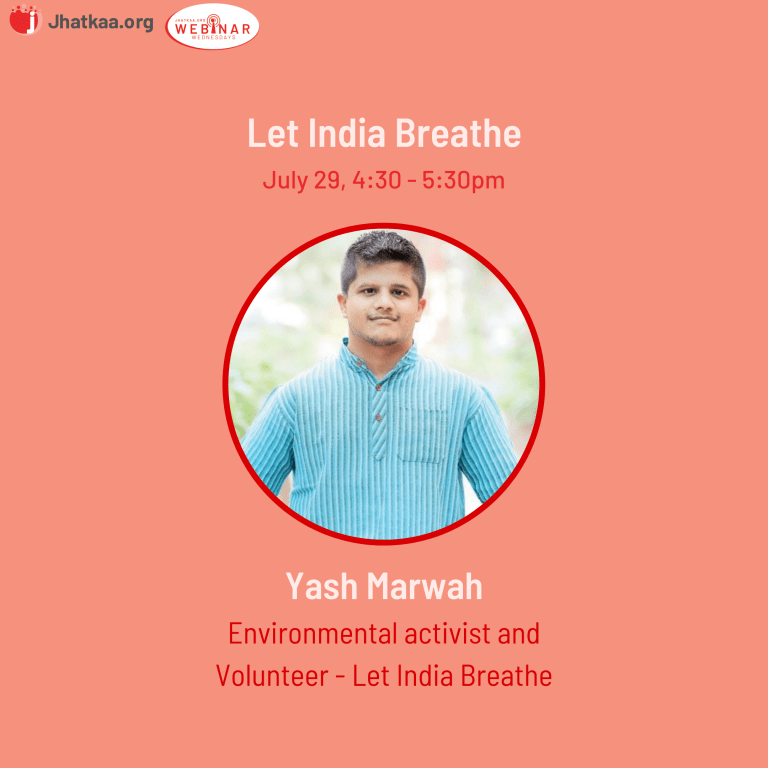 On 29th July, 2020 we hosted a session with Let India Breathe, an organisation which is trying to bring a change and save the environment from pollution. The panelist included Mr. Yash Marwah, a young environmentalist and volunteer from Let India Breathe, Mumbai. 
The session was hosted by Shikha Kumar, Campaigns Manager- Air Pollution and Climate Change and the chat box was managed by Jacob Cherian, Director of Engagement. The Slides were managed by Chiku Agarwal, intern at Jhatkaa.
The aim of the 1 hour session was to educate people about the Digital Censorship and what are the challenges faced to be a climate activist.
There were about 42 participants on our Zoom call and over 52 participants attended the Facebook Live stream.
In the session Yash explained their journey and their progress with the motive of saving the environment. He also mentioned the current time where the environment has been put on stake in the name of development. 
During the session there were a lot of questions put forward by the audience. If you have missed the session, you can check our YouTube Channel for the

session recording and

 the link to the 

Slides

.
This was the wrap up session for the month of July we will soon release the calendar for our August #WebinarWednesday stays tuned to our
Instagram handle
. Thanks to the people who joined and took a step forward to a sustainable society. If you wish to
tackle
any issues related to the
environment
then drop us a text at
+91 8071279257
or email us at info@jhatkaa.org and we will try to help escalate the issue.
Help us to become an independent organisation so that we can empower
progressive citizens to take an active part in our democracy, and thus enable our vision of a more equitable, inclusive and sustainable India by contributing
here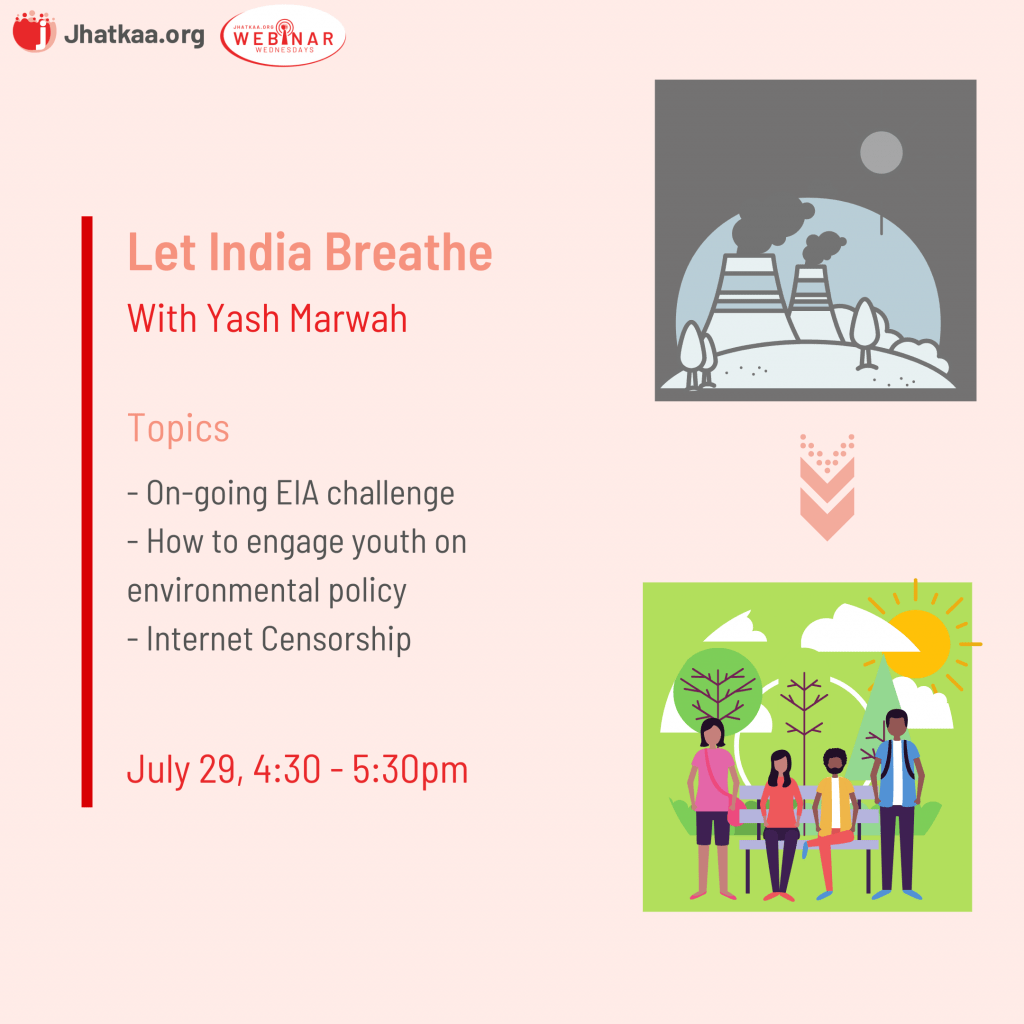 What's your reaction?
0
Love
0
Like
0
Not Good