Stories from Experienced Activist
On 15th July 2020, we hosted the session on
Stories From Experienced Activists
with Tara Krishnaswamy, Co-Founder of Shakti & Citizens For Bengaluru and Mayank Gandhi, Chief Coordinator, Global Parli & an ex- AAP member. 
The session was hosted by Divya Narayan, Director of Campaigns and the chat box was managed by Jacob Cherian, Director of Engagement. Chiku Agarwal managed the slides. The aim of the session was to educate people on how to win a battle and increase the productivity of volunteers. 
The session was streamed on both platforms Zoom (for registered participants) and Facebook (for everyone). If you missed the session, no worries we have kept you covered with the
Session Recordings
On our Youtube channel and
Slides
. 
We wrapped up with the second part of the Activist Series and are looking forward to our upcoming sessions. Our next session is on Local Ecology & You: Permaculture.
Join us so that we can collectively empower a sustainable society even during this lockdown and if you wish to
tackle
any issues related to the
environment
then drop us a text at
+91 8071279257
and we will try to help escalate the issue.
Help us to empower
progressive citizens to take an active part in our democracy, and thus enable our vision of a more equitable, inclusive and sustainable India by contributing 
here.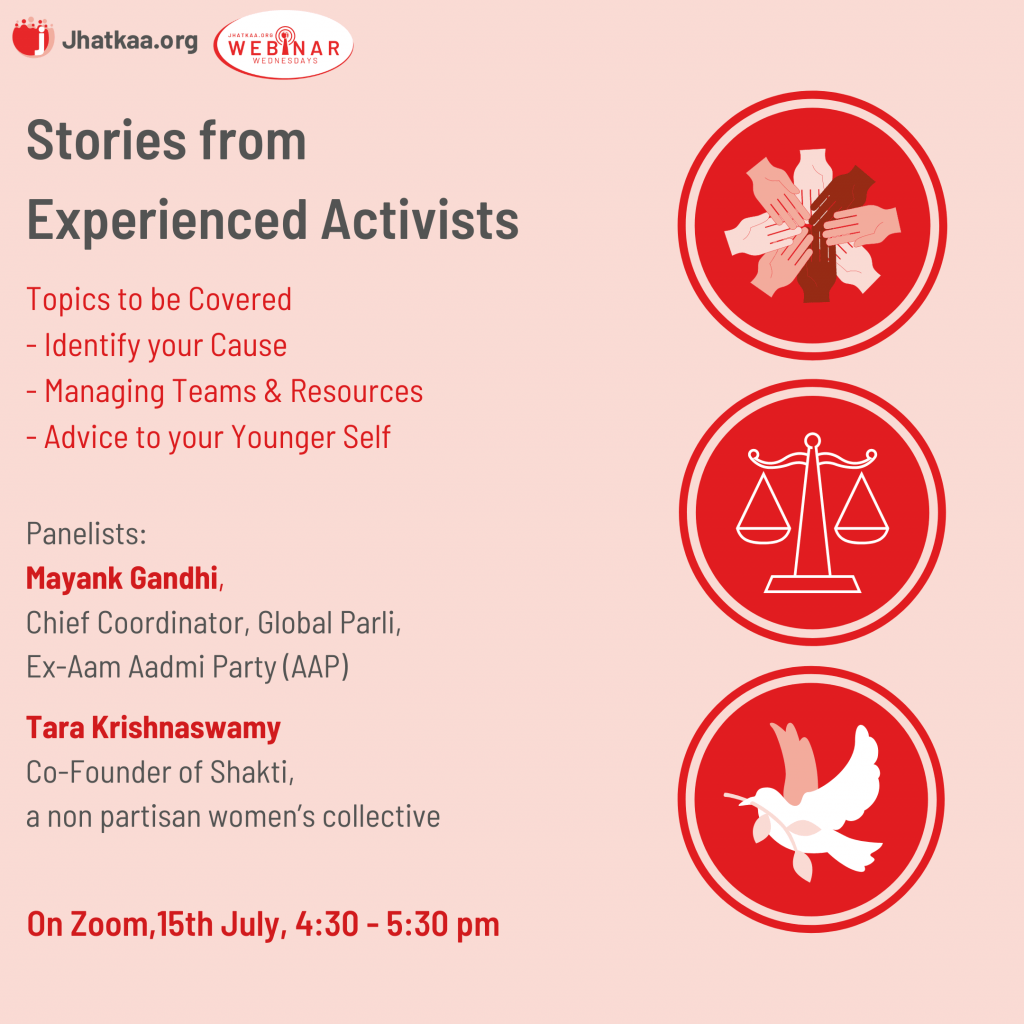 What's your reaction?
0
Love
0
Like
0
Not Good