Bangalore before Lockdown
Bangalore was named the most traffic congested city in the world.



– Tom Tom Index
TomTom Traffic Index, covers 416 cities across 57 countries on six continents and ranks urban congestion worldwide.
For a population of about 1.2 crores and of Bengaluru's 80 lakh vehicles, BMTC's fleet of buses accounts for just 6,529 passengers?. Owing to limited ridership of the Metro, Bangalore Metropolitan Transport Corporation (BMTC) buses are the main means of public transport in Bangalore. Over the years there has been a steady drop in BMTC's ridership. BMTC is also among the costliest public bus services in India, making it unaffordable for a large section of the city's population. 
Interestingly, there are 48,899 buses registered in Bengaluru, as per the data from Transport Department for November 2018, out of which 12,229 buses belong to educational institutions – that is, almost double the BMTC fleet! The rest of the buses are operated by private and corporate agencies.
What are citizens thinking after lockdown norms are lifted?
We asked citizens of Bangalore what their thoughts on public transport once the lockdown norms are relaxed. 
More and more people will be inclined to switch to personal transport from public transport for fear of crowding. This is bad news for Bangalore, which has struggled to control its traffic woes and has been reported to have the world's worst traffic congestion problem. 
Close to 70% of people are unsure or would not opt for public transport once lockdown norms are lifted.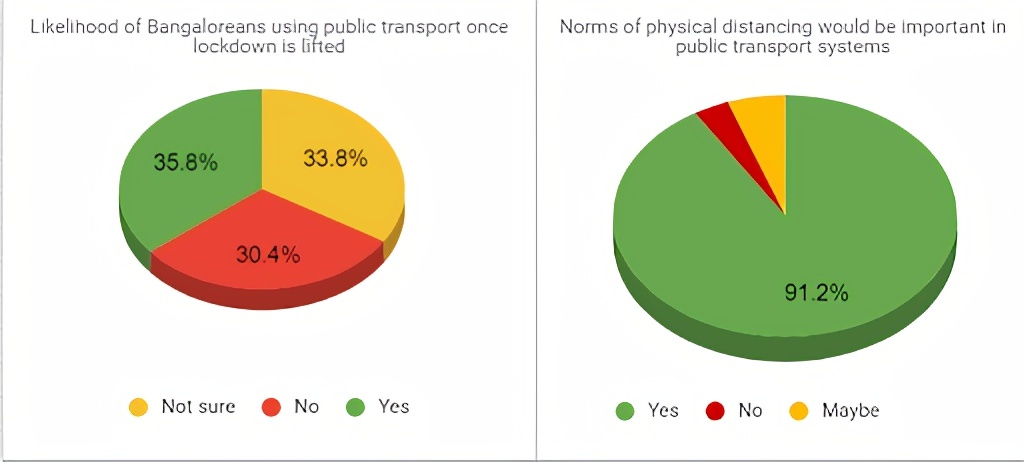 Investment in cycling for short-distance travel is a demand from Bangaloreans that has been ignored for a while.  Creating safe cycling infrastructure within the city would be a key to rethinking transport in Bangalore. 
There are inputs on how to promote safe public transport — like increased frequency of buses, especially during peak hours. Promoting work from home and staggered working hours would need careful planning from all levels of governance including local, state and national along with citizen cooperation.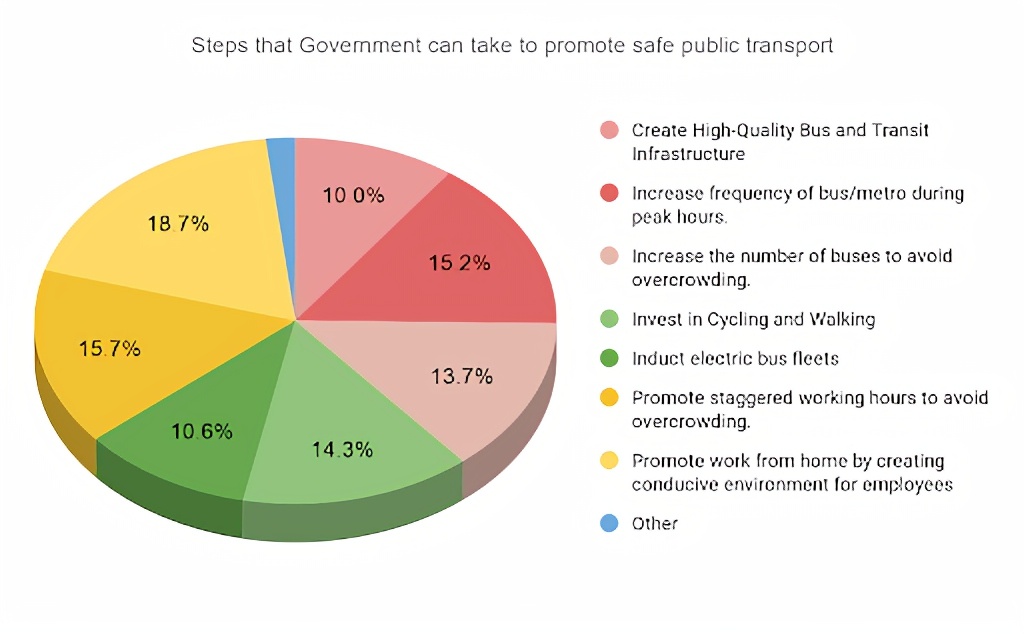 How Citizens would like to get information?
Close to 30% citizens prefer getting information via official government handles and websites and close to 50% individuals rely on newspapers(online and offline), therefore any changes in the transport system should be disseminated via these channels.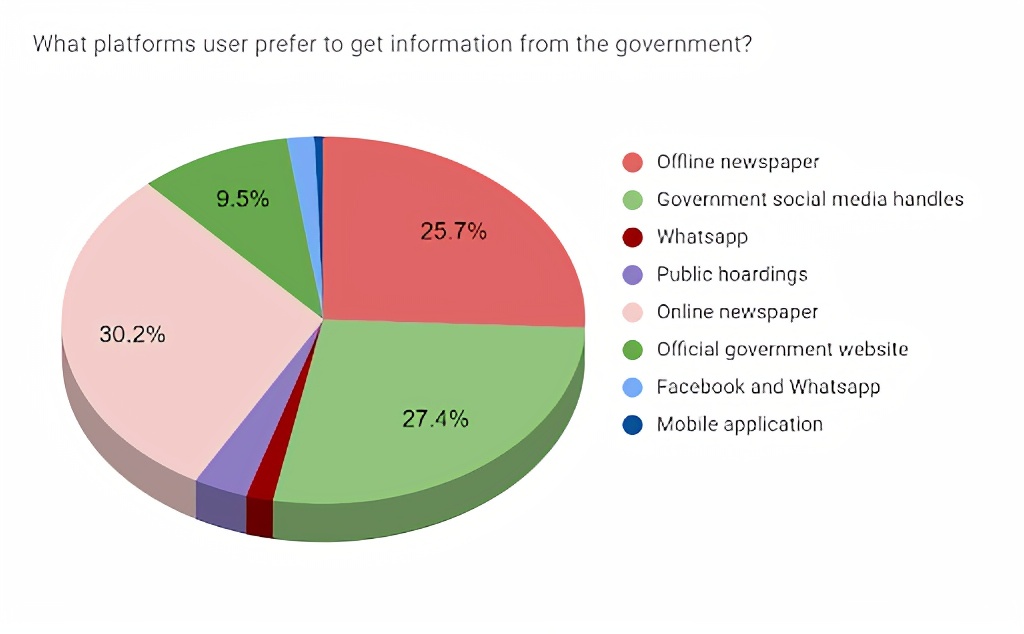 Jhatkaa.org will send these recommendations to various government agencies such as Directorate of Urban Land Transport (DULT), Bangalore Metropolitan Transport Corporation(BMTC), Bengaluru Metro Rail Corporation Limited(BMRCL), Deputy Chief Minister of Transport, Laxman Savadi to ensure that citizens' views are taken into account while planning next steps and policies
Sign the petition now asking DULT to prioritise a post COVID- 19 action plan for Bangalore's transport system.