Citizens, Communities, BBMP and NGOs join hands to make a difference in the Sarakki Lake, JP Nagar area.
Bangalore, once known for its lakes, is now left with only a handful of lakes for the citizens. Lakes have turned into garbage dump yards polluting the environment and impacting health.
Sarakki Lake, also known as Jaraganahalli Lake, was once a dump yard eight years ago, took development and bloomed with water after interventions from citizens and organisations. That's when like-minded people formed a body known as Sarakki Lake Area Improvement Trust (SLAIT). 
With time the lake has been flourishing with water, and various bird species. But as the pandemic is over, people can once again see waste accumulated on the banks. 
Thus, on Sunday 26th June 2022, the SLAIT team organised a plog activity along with Plog Raj from the Indian Plogger's Army with a small workshop on waste management and clean-bengaluru garbage microsite that helps to garbage around the city and remove the blackspots developed by Jhatkaa.org. The event was supported by the BBMP Marshals and area supervisor named Umesh and Vishwanathan.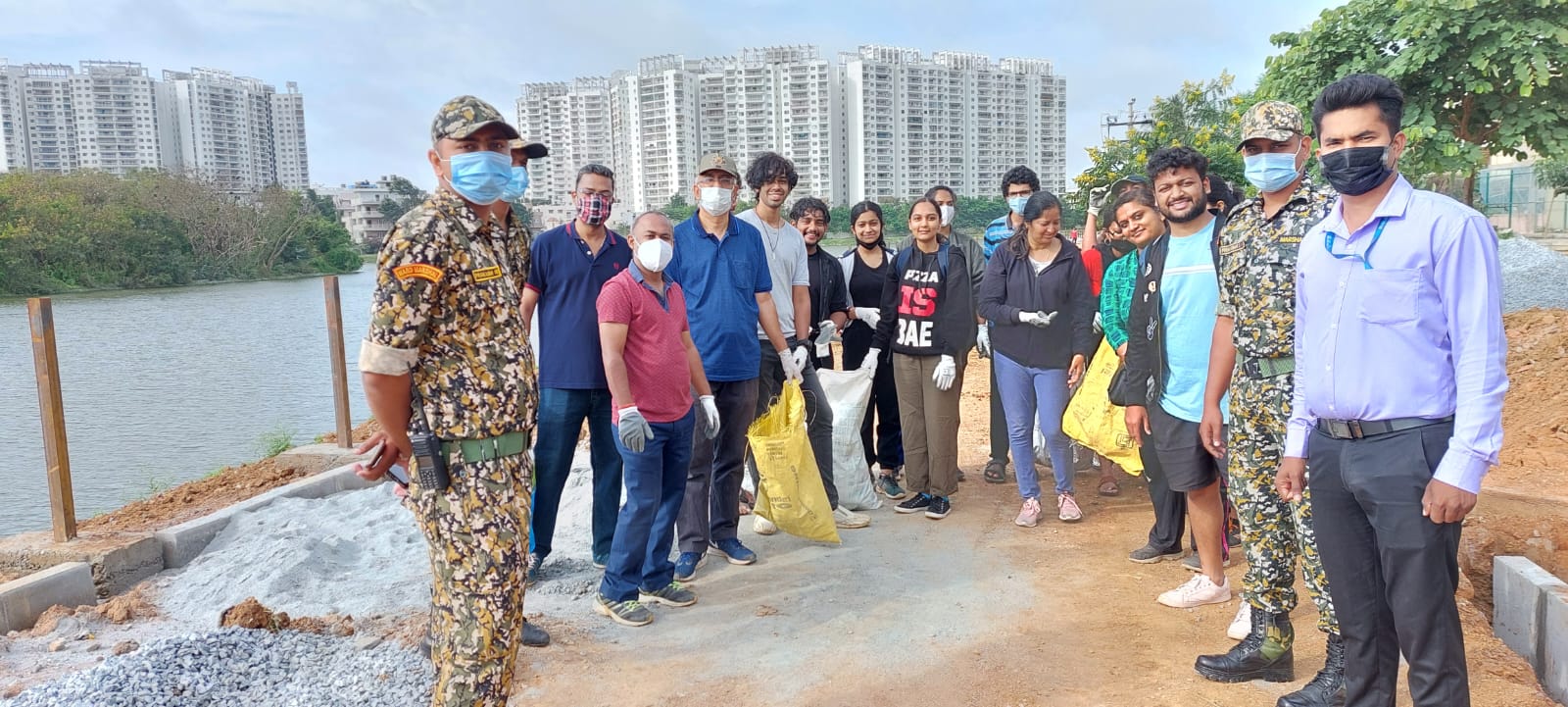 The workshop was planned around a clean-bengaluru garbage reporting micro-site that Jhatkaa.org is currently working on with the aim to remove the black spots in Bangalore and create squad leaders, events and awareness sessions with citizens of that area, supported by BBMP. 
15+ residents and volunteers attended the event. TV Anta and Bangalore Mirror covered the activity. The ploggers collected around 20 bags of dry waste from the lake area. The volunteers and the SLAIT team shared quotes on importance of waste segregation. 
"To ensure the lake area is clean and safe, we as citizens need to be more conscious of making our cities sustainable for future generations," said Bala Subramanian, one of the trustees and residents of the Hosakerehalli area.
Another resident of Elite Apartments said, "Waste needs to be looked at as money that needs to be segregated and handed over to the right vendor, creating revenue for them and our country". 
To strengthen the Solid Waste Management in Bangalore, the BBMP Marshals and supervisor committed to doing more on-ground workshops with citizens around the area. These collaborations and support, in the long run, to do better for the environment and solve one of the most significant issues of the cities.
If you would like to join us as volunteers, please fill up the form here. Check out the clean-bengaluru site here
What's your reaction?
0
Love
0
Like
0
Not Good