We at Jhatkaa.org had a motivating November with three long-due victories. 
The most important was the one-year-long campaign when Symbiosis Law School, Hyderabad took two sexual harassment whistleblowers back on the campus. Here's a timeline to the campaign: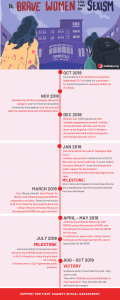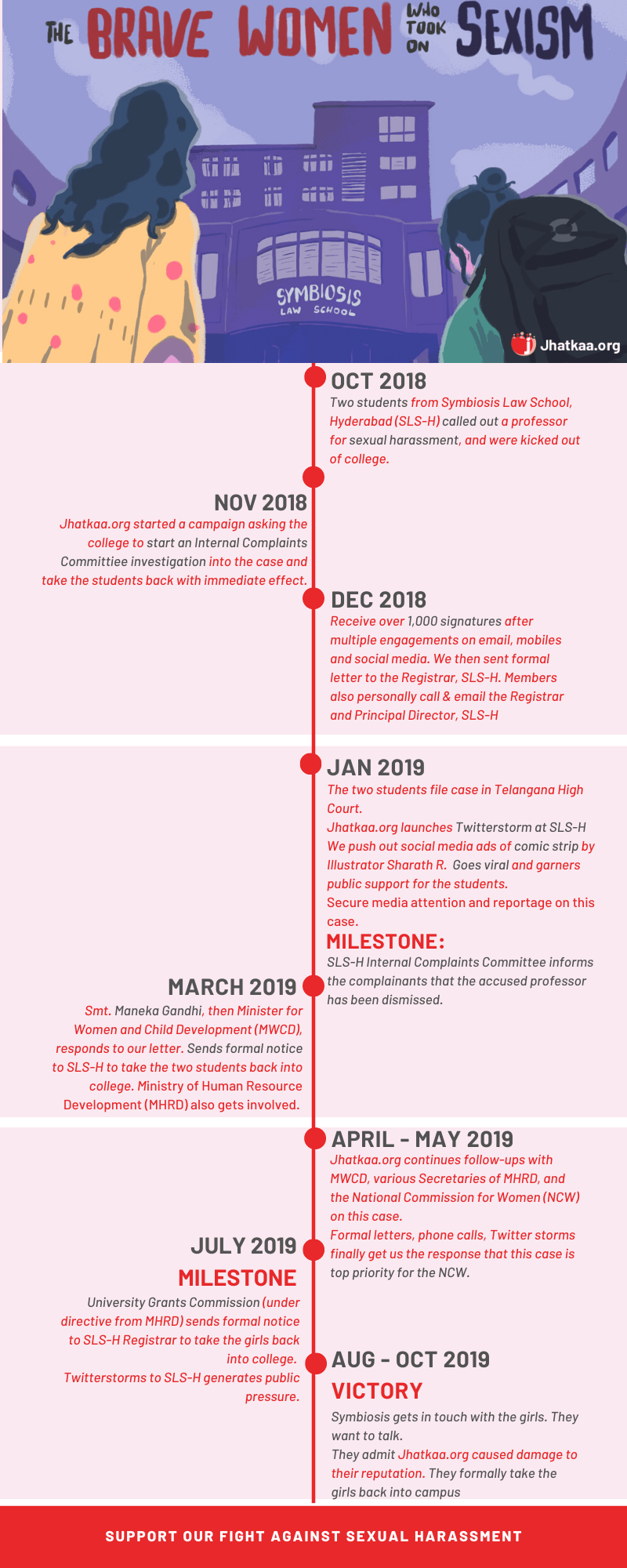 An Internal Complainants Commitee (ICC) was finally set up for the sexual harassment complainant from Indian Museum, Kolkata who had reached out to us in August 2019.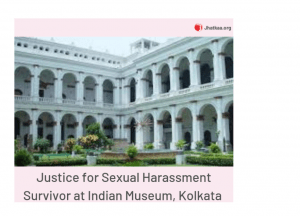 We supported celebrity singer Sona Mohapatra in her campaign to get justice for the sexual harassment complaints against Anu Malik. Twitterstorms from our members, multiple letters to the National Commission for Women (NCW) and Sony TV generated the public outrage required to get Anu Malik off Indian Idol.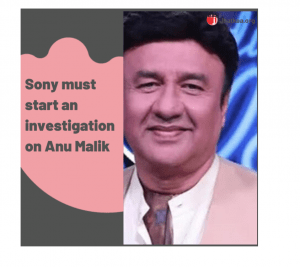 When Jhatkaa.org members stand up for sexual harassment survivors, we have seen institutions take women's concerns seriously. They know these women are not alone — and that there are thousands behind her.
Our goal of zero-tolerance for sexual harassment across college campuses is ambitious — But we believe in our vision and want to see this through.