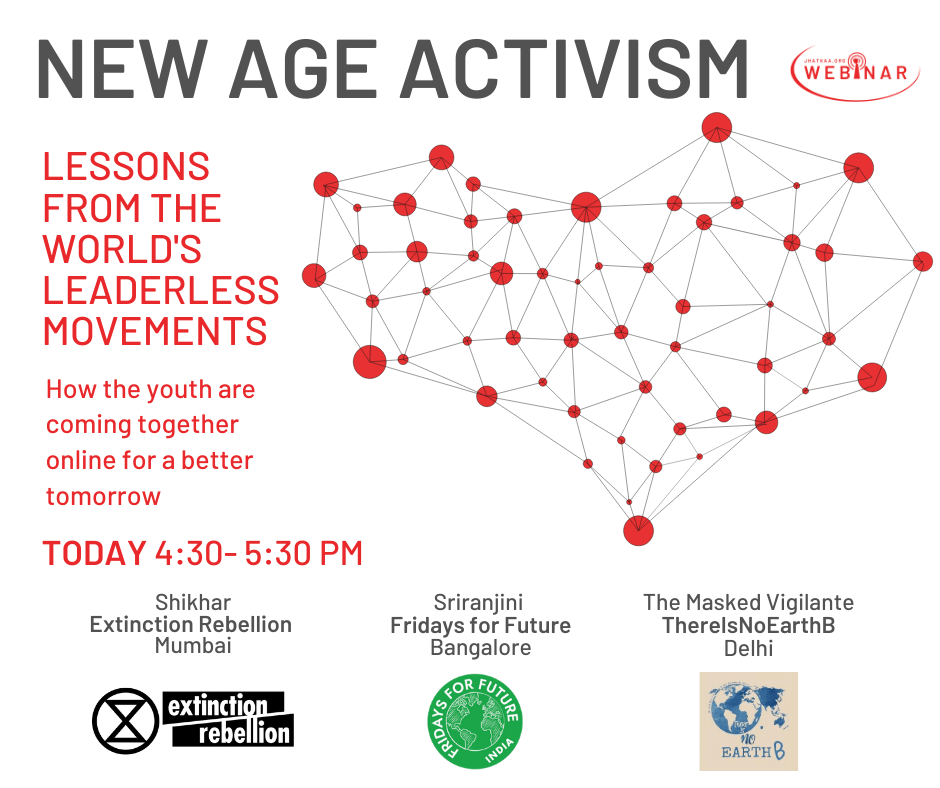 Co-author – Chiku Agarwal
On 9th July, 2020 we hosted a webinar on Managing Leaderless Activists, in an attempt to highlight the trends and practices of the current generation of youth activism. Our panelists included Sriranjani from FridaysForFuture, Shikhar from Extinction Rebellion and The Masked Vigilant from ThereIsNoEarthB. The facilitators from Bangalore, Mumbai and Delhi respectively. They expressed their desire to be recognised as a regular volunteer, instead of being a spokesperson or a volunteer– a key feature of the leaderless movements.
The session was hosted by Jacob Cherian, the Director of Engagement, and Chiku Agarwal as the chat manager. The aim of this session was to educate people on how they can come together and be a part of an activist group to save the world.
The session was attended by 67 people on Zoom and had over 180 viewers on Facebook. If you missed or want to view the session then please head to the link to
Slides
and session recordings on Youtube.
This was the first part of the series on Managing Activism. The
Second part
of the series is lined up on 15th July keep yourself tuned to our Instagram page
and Website
for registration and other details.
#WebinarWednesday
. 
Keep joining us for future sessions which will help us to empower
 progressive citizens to take an active part in our democracy, and thus enable our vision of a more equitable, inclusive and sustainable India.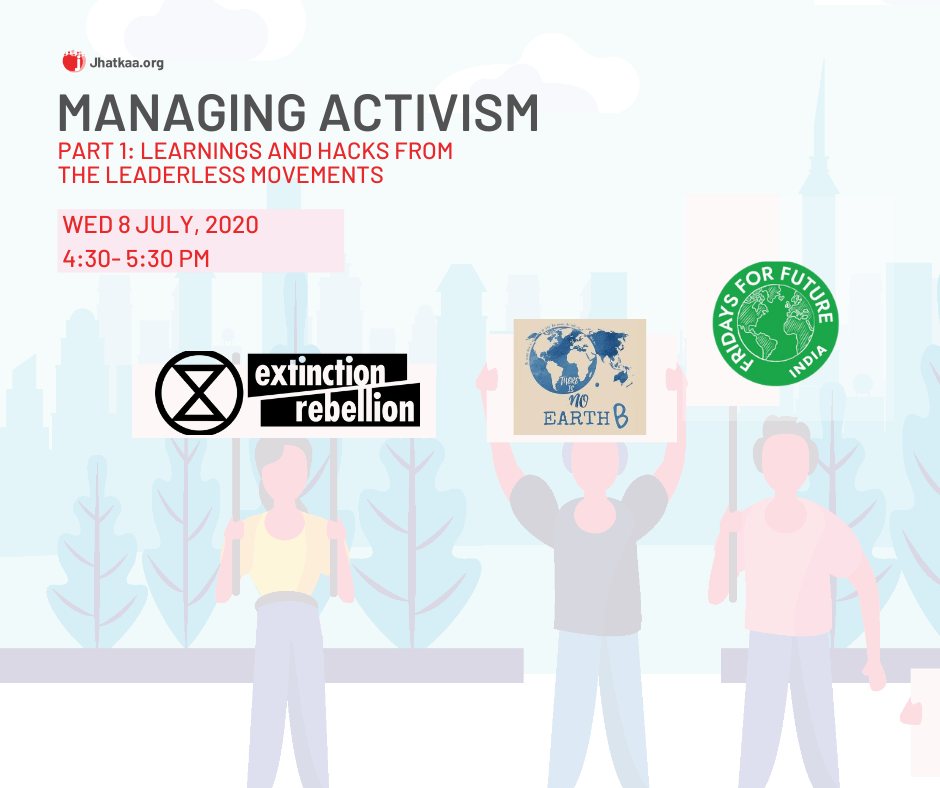 What's your reaction?
0
Love
0
Like
0
Not Good