Thanks to your donations and constant support, Jhatkaa.org was able to take its mask distribution drive to a tier 2 city, Mangalore. 
Following the mask distribution, we received heartwarming feedback from the ASHA workers. 
We are at high risk than most people. Under these circumstances, masks become very important to us to be wary of the Covid infection. Any kind of support makes us feel more confident.
We want to do our jobs and we can only do it if we are healthy and protected. Masks, gloves, shields are the accessories we absolutely need. We are thankful for the folks behind mask distribution.
We want to continue the mask distribution drive. While we are at it, we also want to support ASHA workers get their demands of subsidised ration and free medical help to the Ministry of Health and Family Welfare.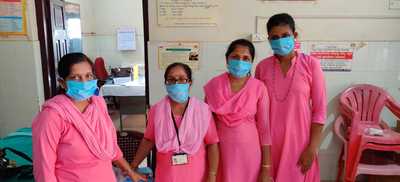 Punita, it is only logical to support them with protective gears. They are mandated to check for symptoms of citizens during their door-to-door surveys. If they are safe, that makes anyone who comes in contact with them safer. 
We are a small team at Jhatkaa.org trying to bridge the gap of mask distribution between metro and smaller cities. We plan to collaborate with transportation facilities for us to transfer masks from Bangalore to other cities. 
Even beyond and before Corona, the ASHA workers have silently and diligently counselled our women keep maternal hygiene, kept a track of births, managed and even identified previous epidemics. And let's not forget their indispensable role in data gathering.
With these vital roles and their over-arching on-ground services, it becomes our duty to keep them safe and protected during the toughest war they fight during this pandemic.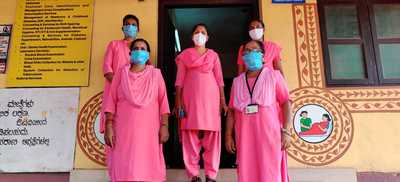 Subtitle
Promo block
At Jhatkaa.org, we want our petitions to be driven by members like you. With your small, monthly donations, we will help us reach that goal.