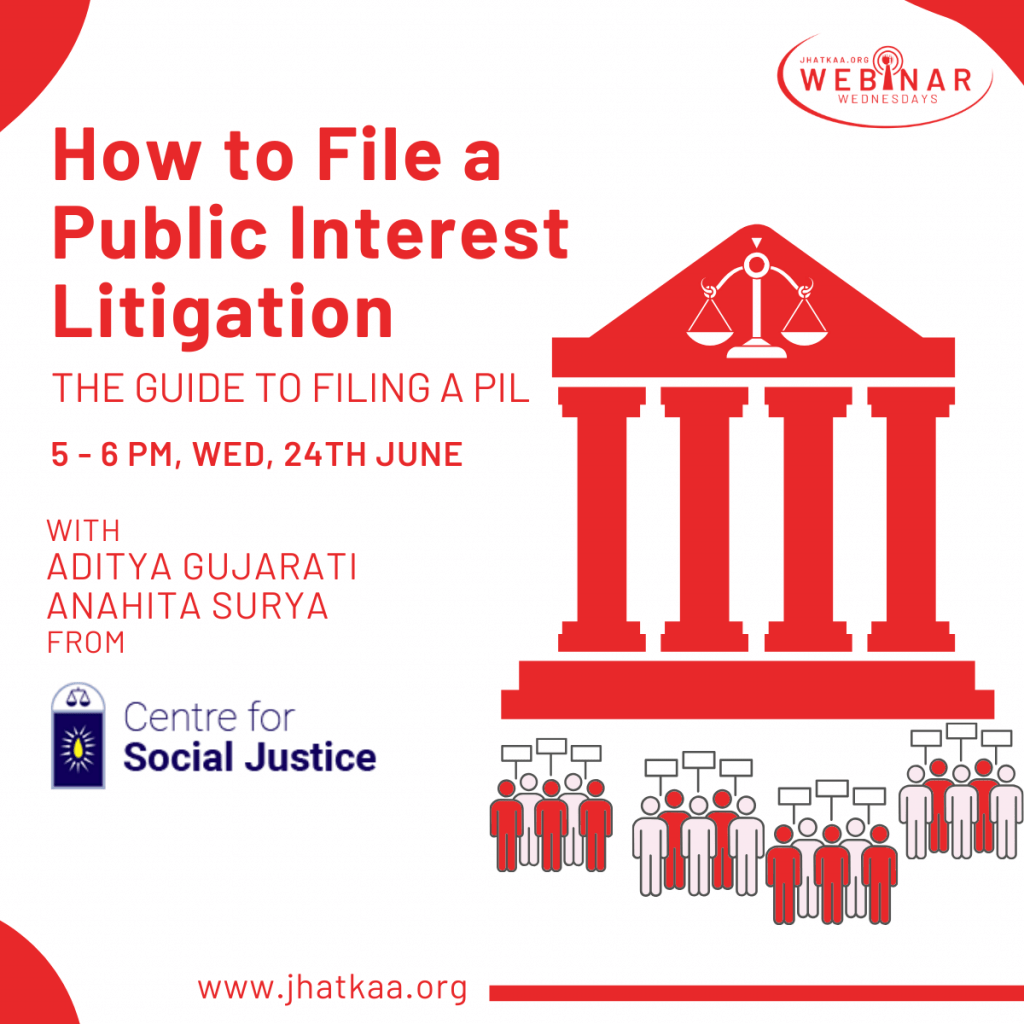 Blog post on How to File a Public Interest Litigation
Co-author – Chiku Agarwal
On 24th June, 2020 we hosted the second part of the series of How to File a Public Interest Litigation (PIL) with our panelists Aditya Gujarati and Anahita Sharma from the Centre for Social Justice. The session was hosted by Divya Narayan. The questions of the audience were managed by chat manager Jacob Cherian. Chiku Agarwal helped design the session and content.


This session was attended by 56 people on Zoom and about 10 people on Facebook. The session covered the language, steps and case studies around the Public Interest Litigation.


Questions were submitted by our audience and most of them were answered by the panelists Aditya Gujarati and Anahita Sharma.
Here's the link to the answers to the

remaining question,
Slides


Here are some questions that came in from the audience:
Can we file a PIL against a murder if the police authorities doesn't take the authority?
What's the significance of each high court having different laws for locus standi? can one file a PIL in any state?
Do we need approval from everyone before filing a PIL?
What is the critical number to say it is a public issue? Can a PIL be filed on behalf of a small section of people.
This highly interactive session wrapped up the two-part topic. We are now finalizing our July calendar for #WebinarWednesdays, based on topics that were suggested by our audience and content that is relevant at the moment.
Thank you for the love and see you for the future webinars. We look forward to empowering
progressive citizens to take an active part in our democracy, and thus enable our vision of a more equitable, inclusive and sustainable India.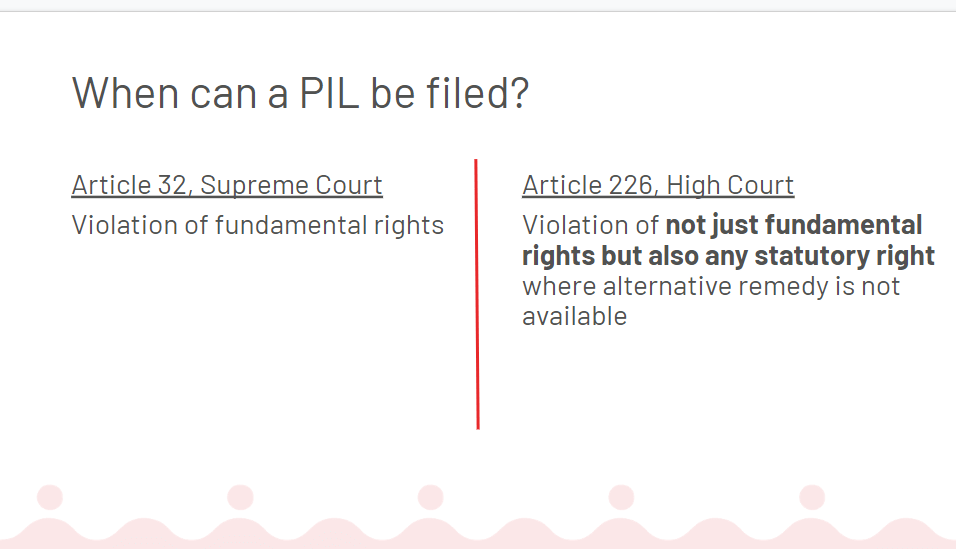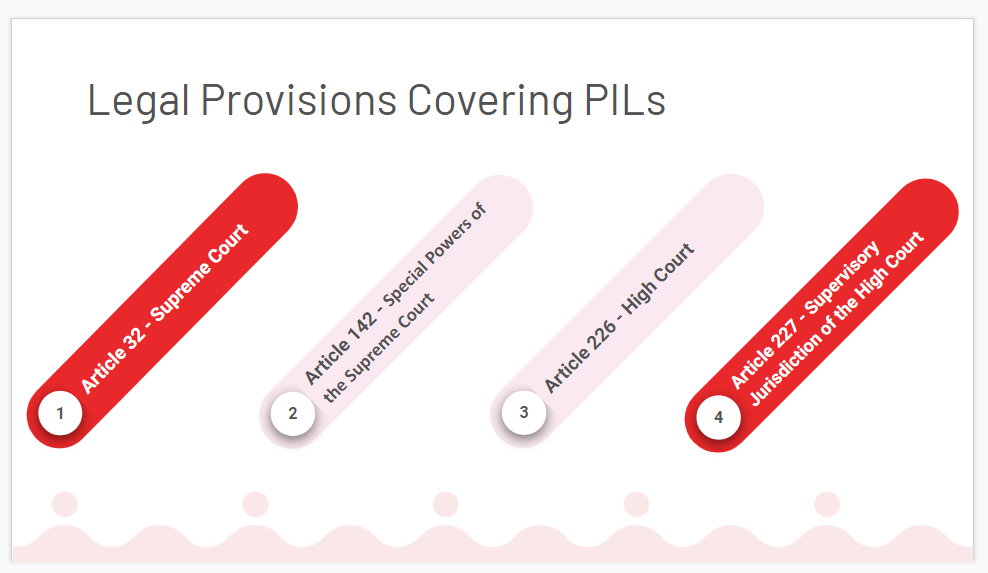 What's your reaction?
0
Love
0
Like
0
Not Good