This year bring your cycle on and join the Freedom Ride on 15th August 2021.
On 14th July 2021, we hosted a webinar on a Brainstorming session on Cycle Now campaign with volunteers and cyclists from all over India. Cycle Now is an initiative to ask the decision-makers for cycling infrastructure in India through mobilising citizens. 
Why? Cycling Infrastructure? Because this will help us to reduce the traffic congestion and pollution around the country. To watch the recordings visit here
Eighteen participants attended the session. The session helped us to get the bigger picture of how cyclists suffer during a ride and the importance of safer roads for them. The participants also delivered some fantastic ideas on how people can support the initiative, such as 
riding a bicycle for 45kms with a 15km exit. 

signing the petition available

here

doing online activities, such as posting content, challenges

Support us to demand the cycling infrastructure in India by signing the petition here. If you have some ideas or would like to lead a city's petition, please write to us at info@jhatkaa.org with the subject line 'Cycle Now 2021'.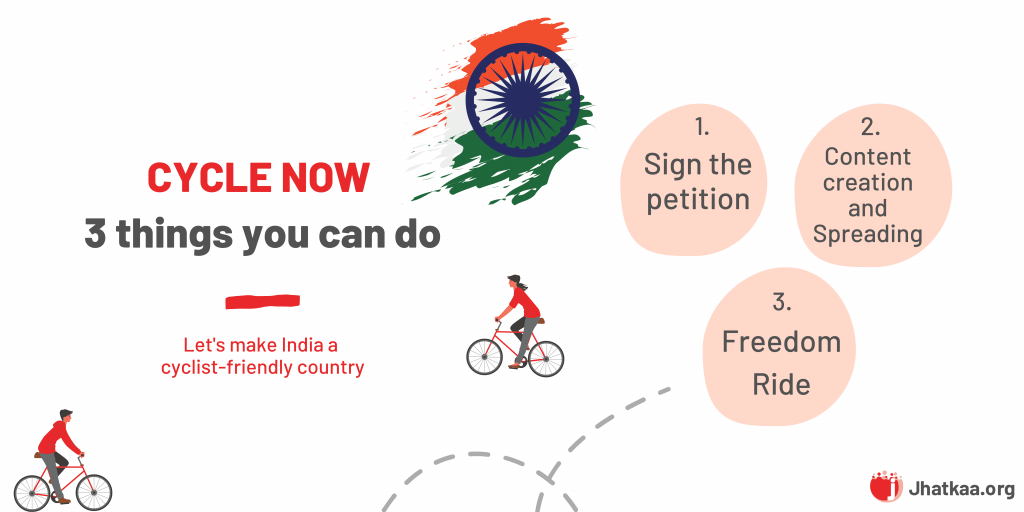 What's your reaction?
0
Love
0
Like
0
Not Good