JP Nagar Blood Donation Camp
On 30th May, 2021 we hosted our first Blood Donation Drive along with our on-ground partners Smitam NGO, Let's Be The Change, and The Indian Ploggers Army. The aim of the event was to collect 120 units of blood prior to mass  vaccinations of people aged between 18-44. The blood collected here will be distributed to underprivileged society suffering from Thalassemia as well as people in need. 
Meghna, from Smitam NGO and Raj, from Indian Ploggers' Army were on ground to help the volunteers and make sure that Covid-19 guidelines were adhered to.
The event had 160 registrations, out of which 114 people turned up and 91 donated blood. Some people were recommended to not donate blood due to personal medical conditions.
We take a moment to thank all the volunteers who supported the event in these tough times. 
Here is a small video that we created   from the event.
Support us to help host  more blood donation drives. We suggest that you encourage your neighbours to join. We need a minimum of10 donors to come forward, to set up a blood donation camp in a neighbourhood. If you would like to donate blood please fill in the details here.

If you would like to host a camp in your area then please write to us  info@jhatkaa.org with the subject line as "Interested Blood Donation Drive" or fill out the form above and in the question box type in "Interested in conducting Blood Donation Drive".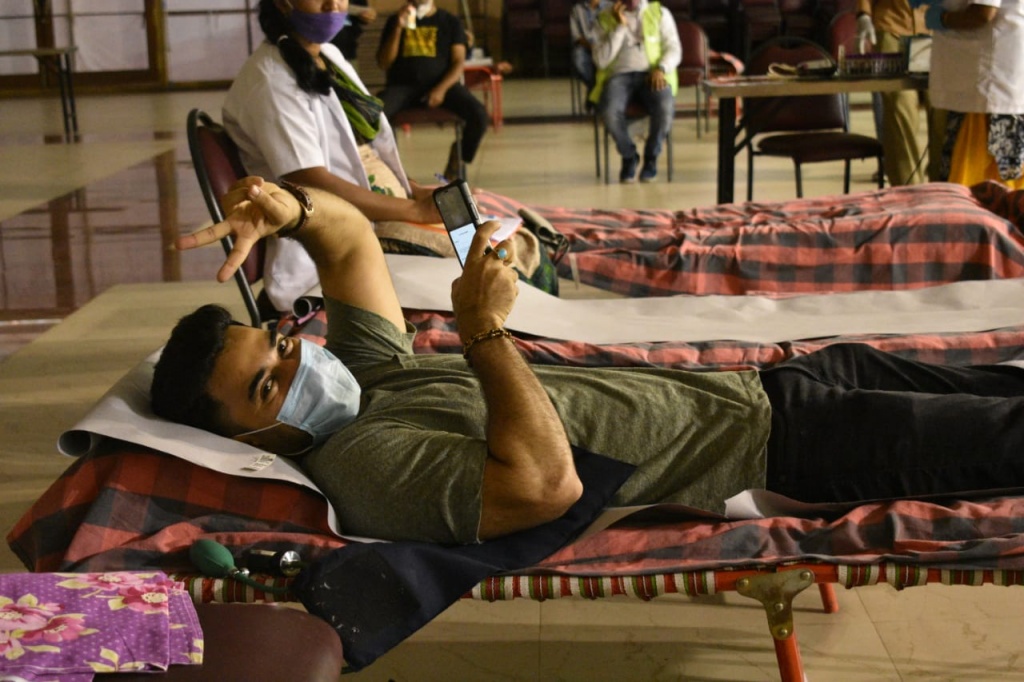 What's your reaction?
0
Love
0
Like
0
Not Good