Two years ago, we realised that there was a glaring gap in focused campaigning on issues of gender & sexuality. My colleague Noah and I embarked on this journey to strategically use our digital advocacy resources to safeguard women's rights and advance LGBTQ rights. Looking back today, I'm overwhelmed by everything we've accomplished together.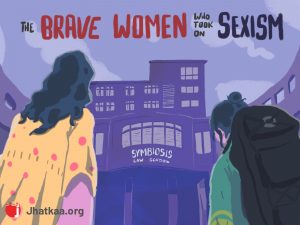 Our biggest highlight has been the year-long battle to get Snigdha and Apoorva back into Symbiosis Law School, Hyderabad. They were asked to leave when they decided to break their silence about Symbiosis' appalling treatment of sexual harassment cases on campuses. Jhatkaa.org members wrote to and tweeted at college authorities. We collaborated with Sharath, a visual artist, to generate social media buzz on the case. We even got the Ministry for Women and Child Development, National Commission for Women and University Grants Commission to intervene. Finally, one year later, the girls are back on campus.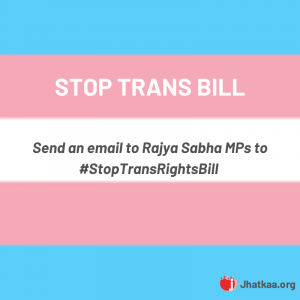 We were blown away by the incredible response we received on our campaign to stop the Trans Rights Bill. Over 12,000 members sent nearly 15 lakh emails to Rajya Sabha MPs with objections to the oppressive bill. Despite our best efforts, the horrific bill was passed in Parliament in November this year. While this was heartbreaking, we are in this for the long-haul. We are currently in consultations with trans rights activists to strategise next steps in safeguarding dignity for our trans, intersex, gender non-conforming friends.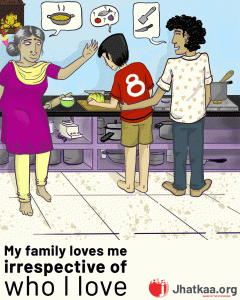 We worked with a queer visual artist to create innovative illustrations to facilitate a shift in how queerness is perceived in Indian society. We featured one of these illustrations in a first-of-its-kind billboard advertisement in New Delhi's bustling Connaught Place. During the month-long billboard display, we conducted several discussions with members of the LGBTQ community to dispel common stereotypes about the community.
Every campaign Jhatkaa.org runs is funded by members like you. This model is at the core of how we work. It allows us to maintain our independence and never compromise on our principles — but it only works if members like you chip in.