This Environment Day, follow these amazing movements that are paving the path to climate and environmental action in the country!
1) Fridays For Future India
Fridays For Future India is a youth led movement for climate justice. They advocate for policy and better environmental governance.
There Is No Earth B works on cleanups, and decentralized climate action. They have consistently conducted clean ups around India. They have managed to pick up 9tons of  non-biodegradable waste so far!
Citizen from Goa have come together to protect Biodiversity and Local Wildlife
An environment communications collective with network in 28 states & 8 union territories of India

The Yugma Network is a pan-Indian youth initiative that works towards achieving ground-level environmental justice through campaigns, language, education, legal and policy interventions, deep understanding, citizen-local govt interactions, and alternatives.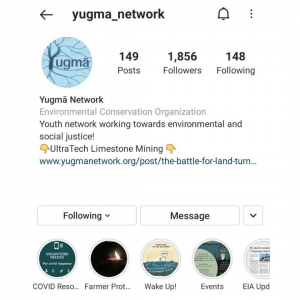 Greenpeace is a global, independent campaigning organization that uses peaceful protest and creative communication to expose global environmental problems and promote solutions that are essential to a green and peaceful future.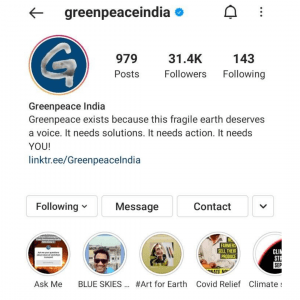 7) Youth For Climate India
Youth For Climate India is focused on building a community of young people to make climate change an urgent priority across India.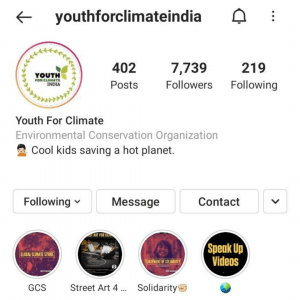 Adivasi Lives Matter works on ground to mentor Adivasi youth to share their stories.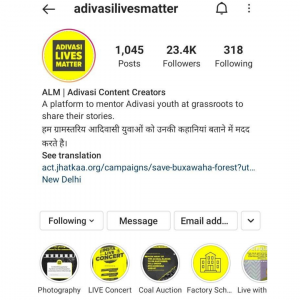 A collaborative effort to raise awareness on the climate crisis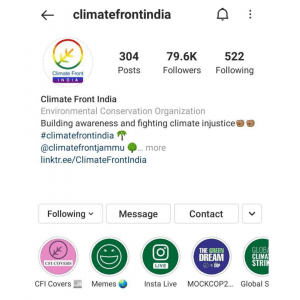 Vikalp Sangam is focused on meeting basic needs in ecologically sensitive ways to decentralised governance and producer-consumer movements, from rethinking urban and rural spaces towards sustainability to struggles for social and economic equity.